I've been involved in the Kallio Initiative in Helsinki, organizing a few design competitions that have worked as discussion starters for urban design issues in the Kallio area.
Media attention for a competition regarding the Hakaniemi market place:
Yle / Helsingin Sanomat / Helsingin Sanomat / Helsingin Sanomat
And another competition regarding Vaasanpuistikko square:
Helsingin Uutiset / Helsingin Sanomat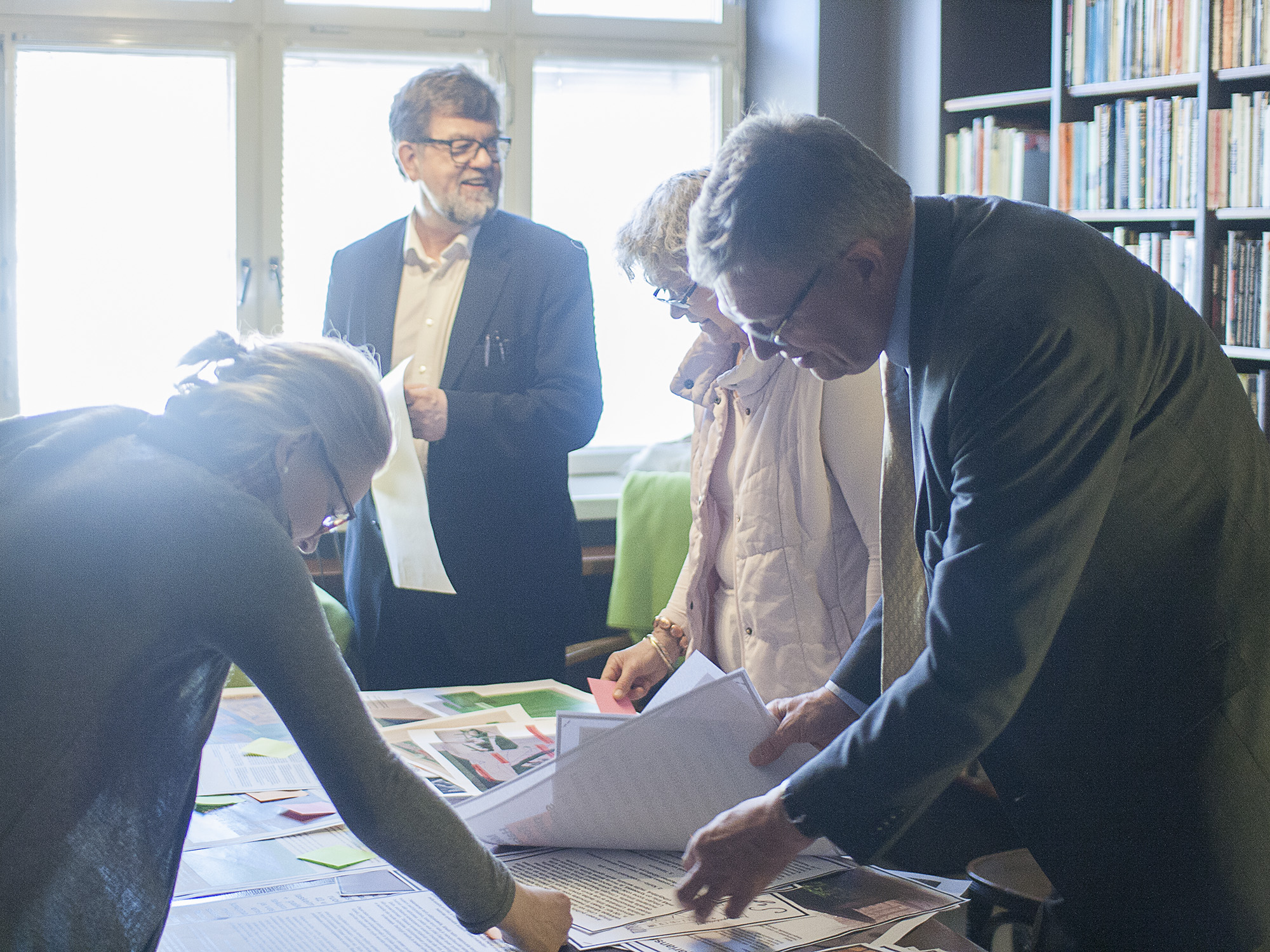 Jury working on the Hakaniemi competition. From left to right: Merja Lang from Dodo, professor Trevor Harris from Aalto University, local actress Marja Packalén, deputy mayor Hannu Penttilä.