Urban Helsinki is a collective of seven urbanists who try to make Helsinki a better place for its inhabitants. Our main project to date has been a comprehensive unofficial master plan for Helsinki, pictured below. We have also made several remarks to smaller planning projects the city is undertaking and given lectures at many different events.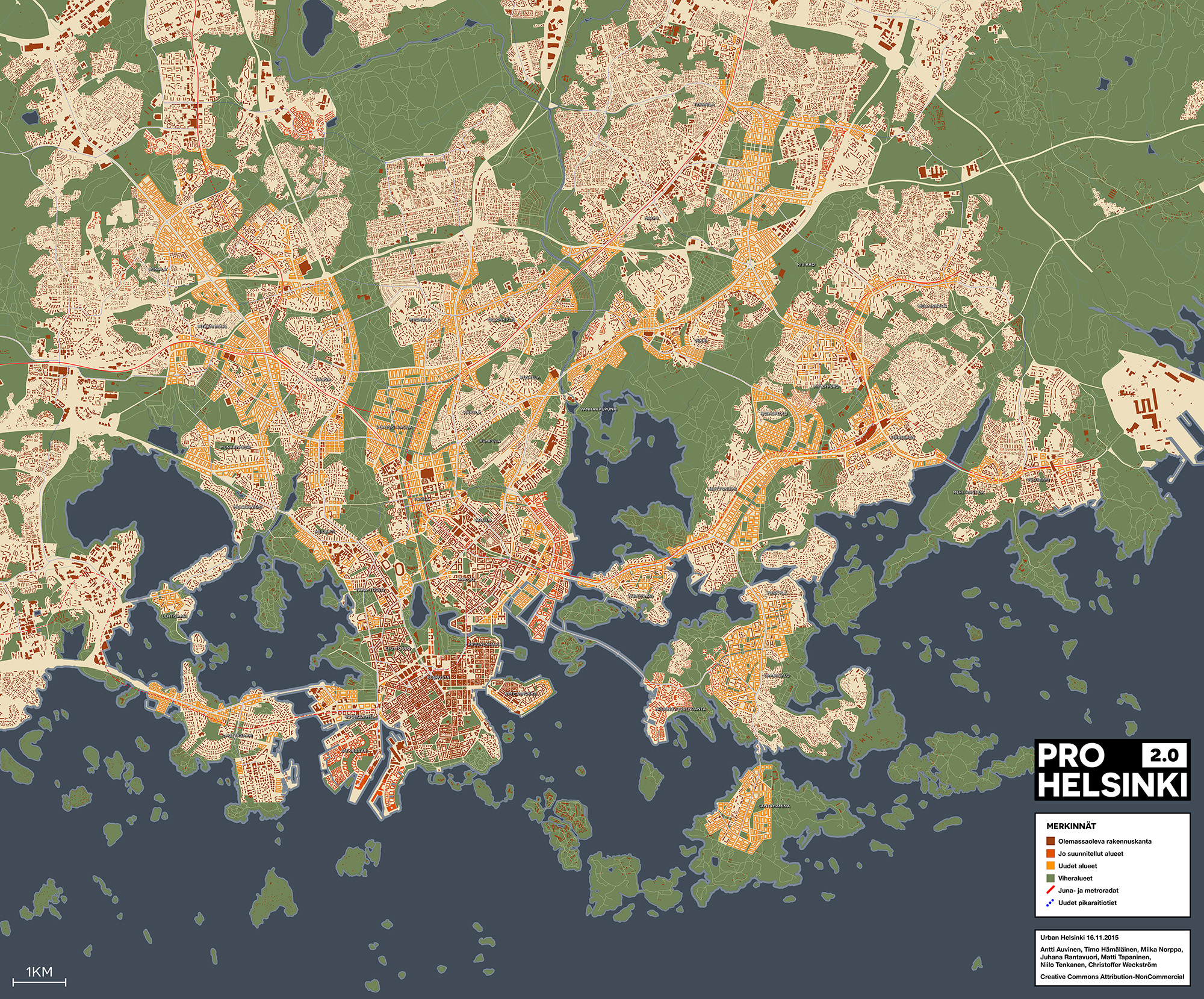 Map of the Pro Helsinki 2.0 plan
Text part of the project below. Right now the texts are only available in Finnish!