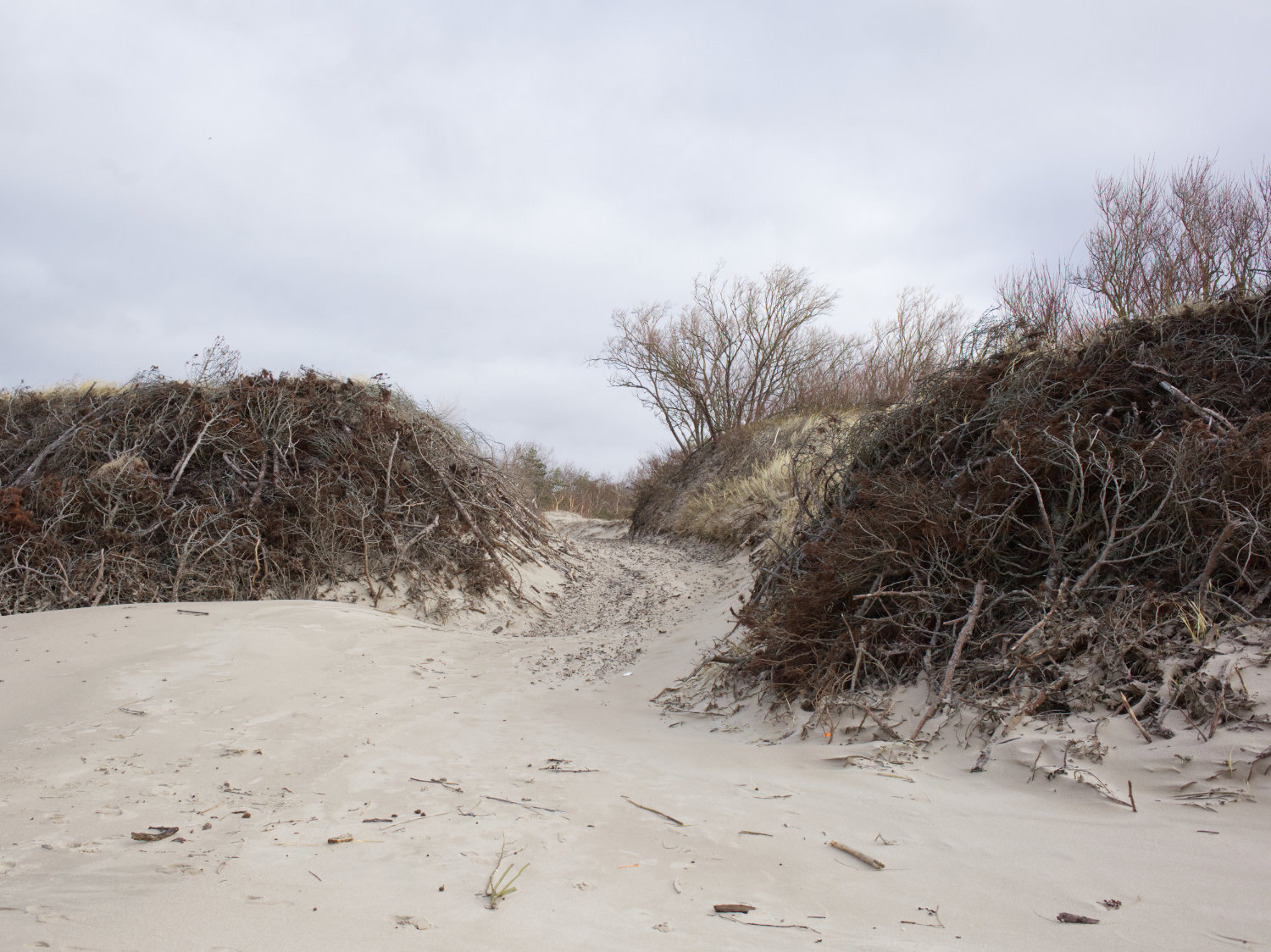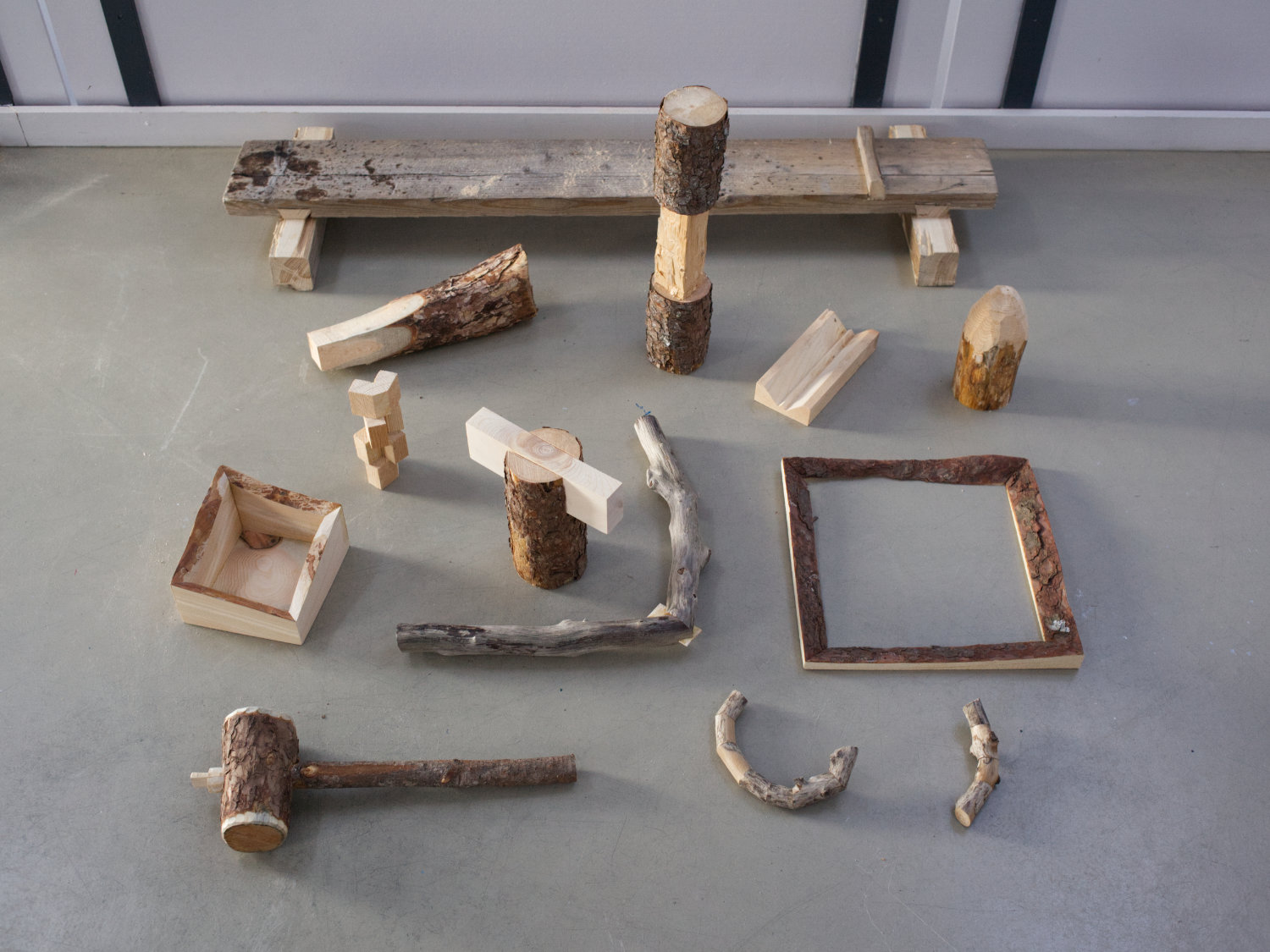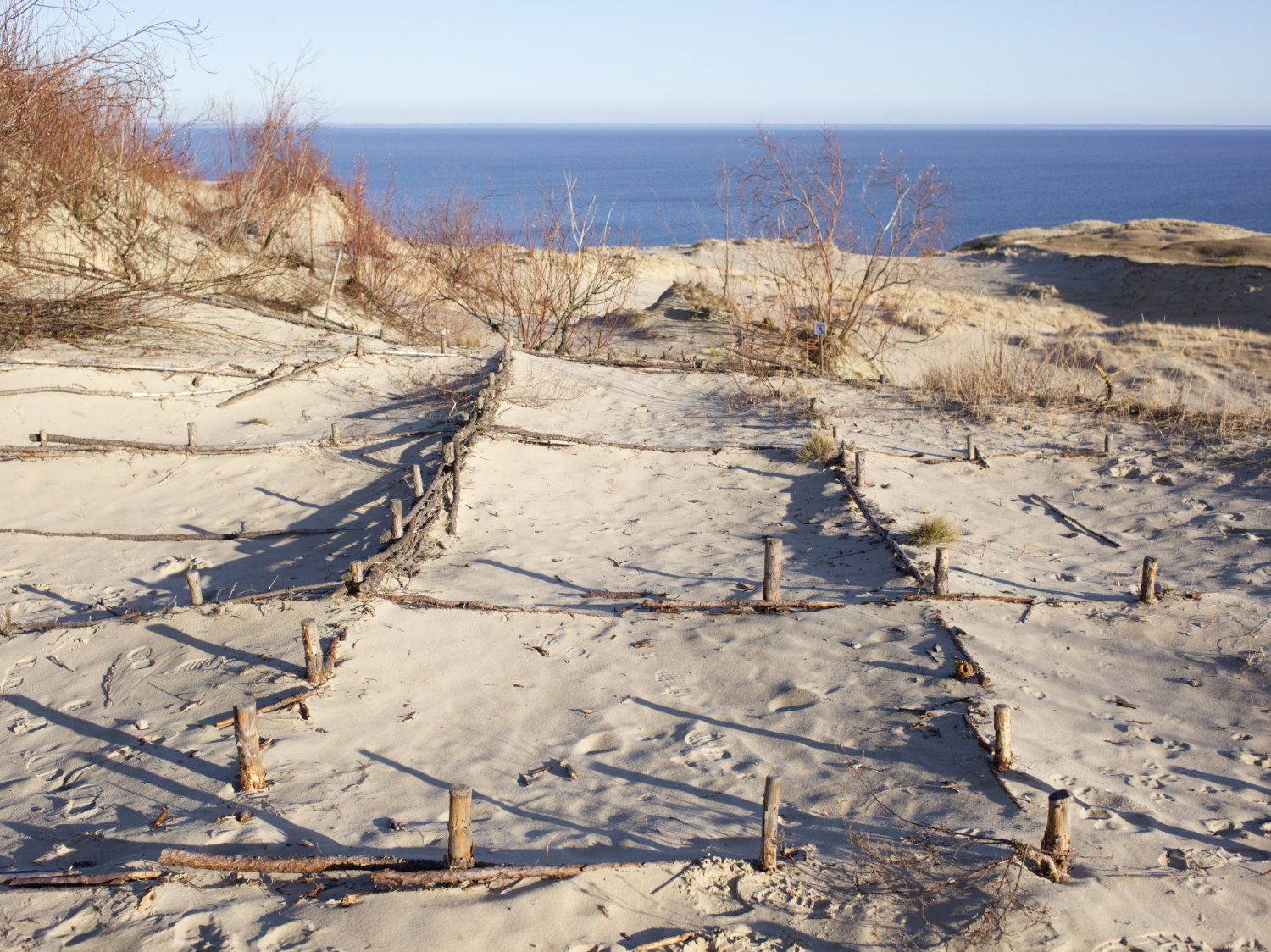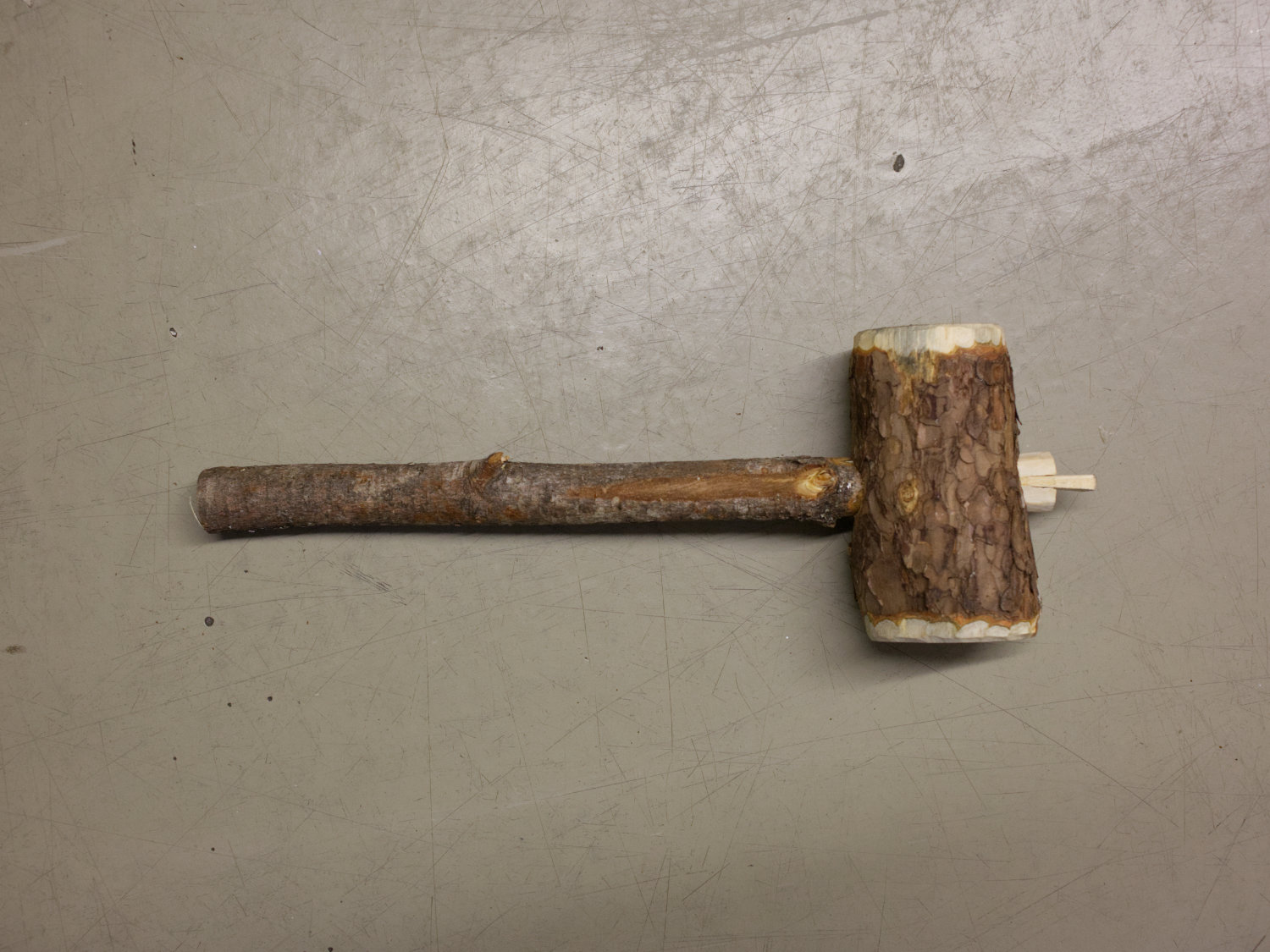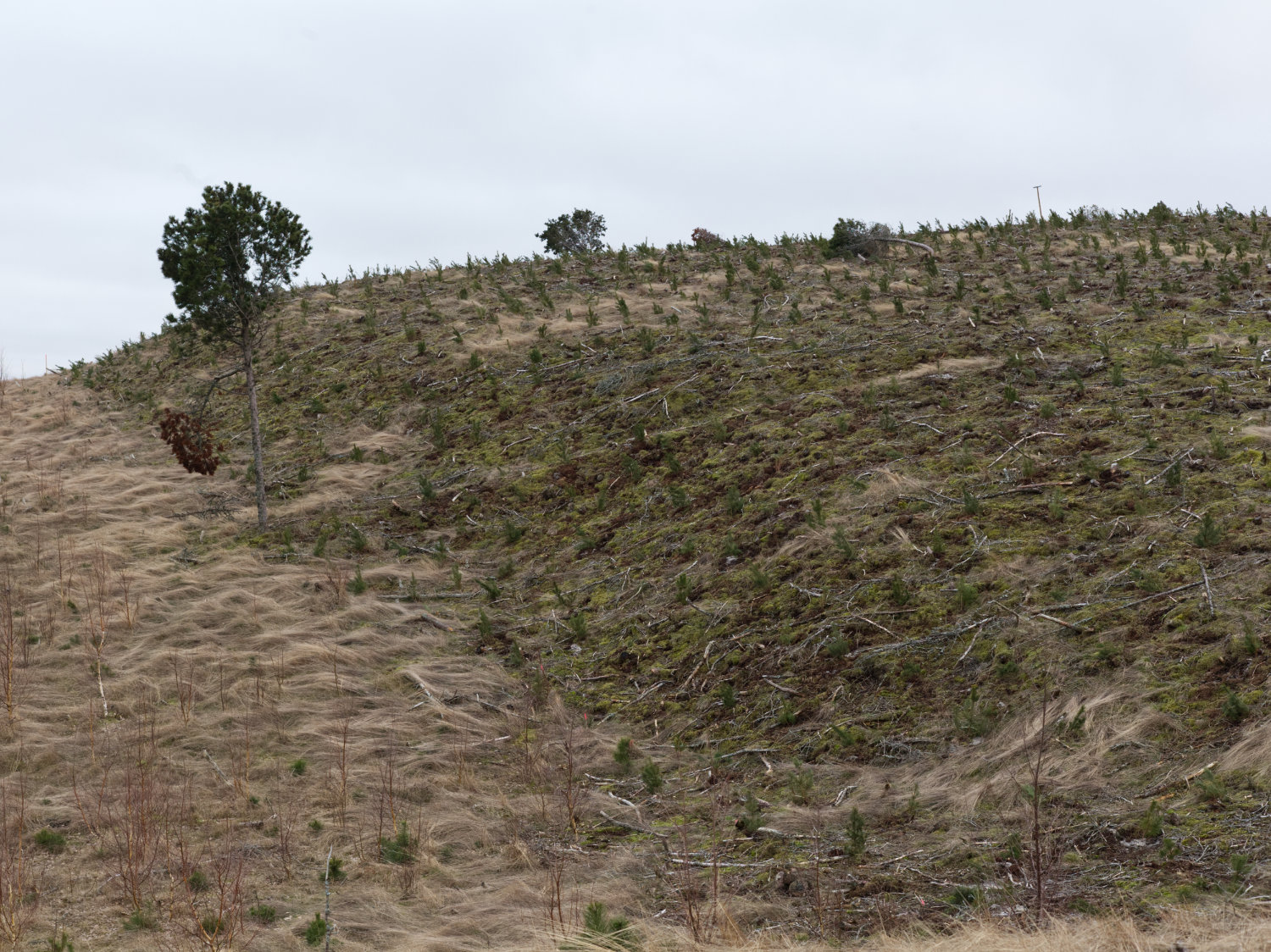 I spent February-March in Nida, Lithuania, reading and writing, photographing and doing artistic research through woodworking. I also produced this photo essay zine while at the residency.
↑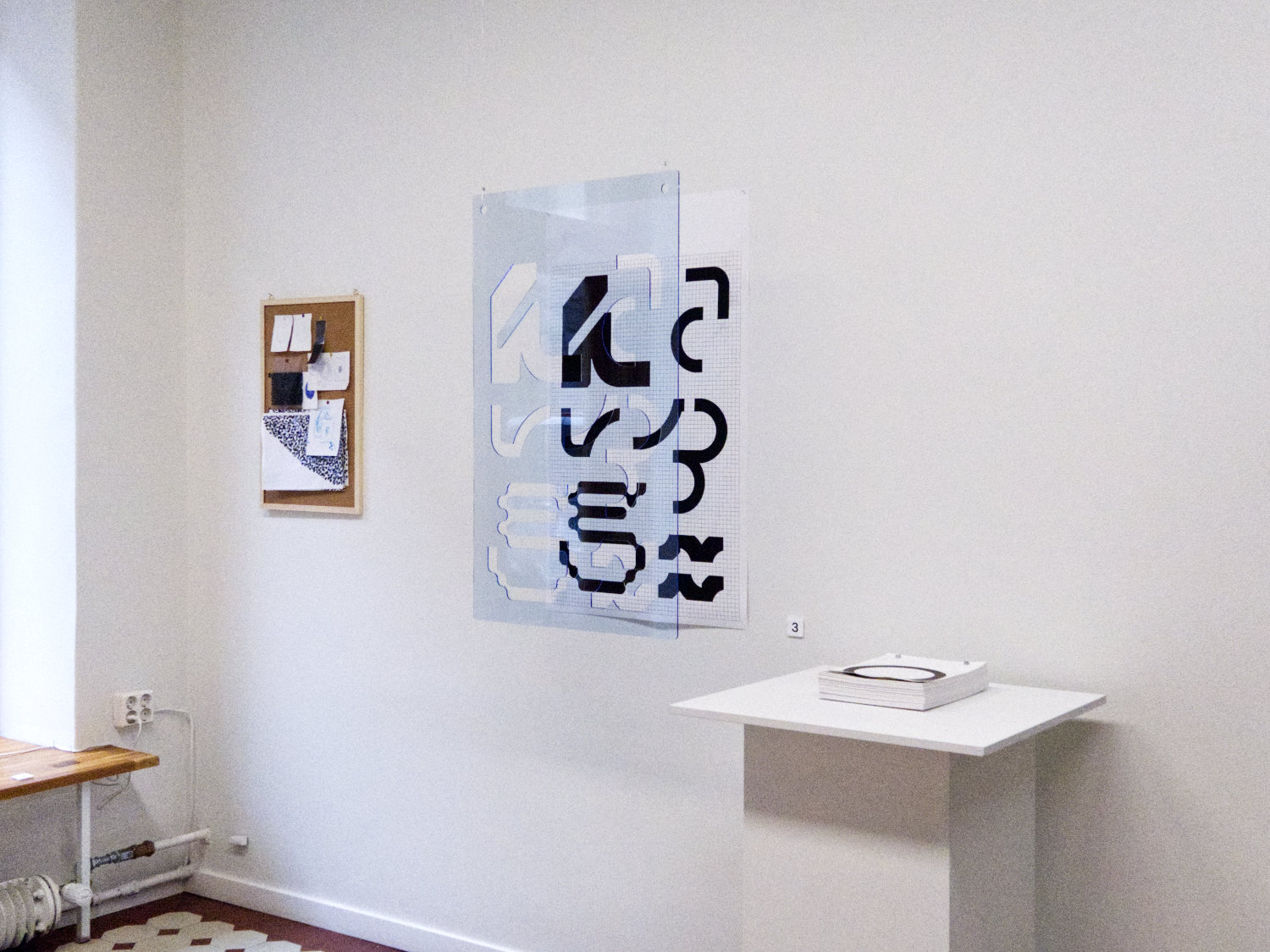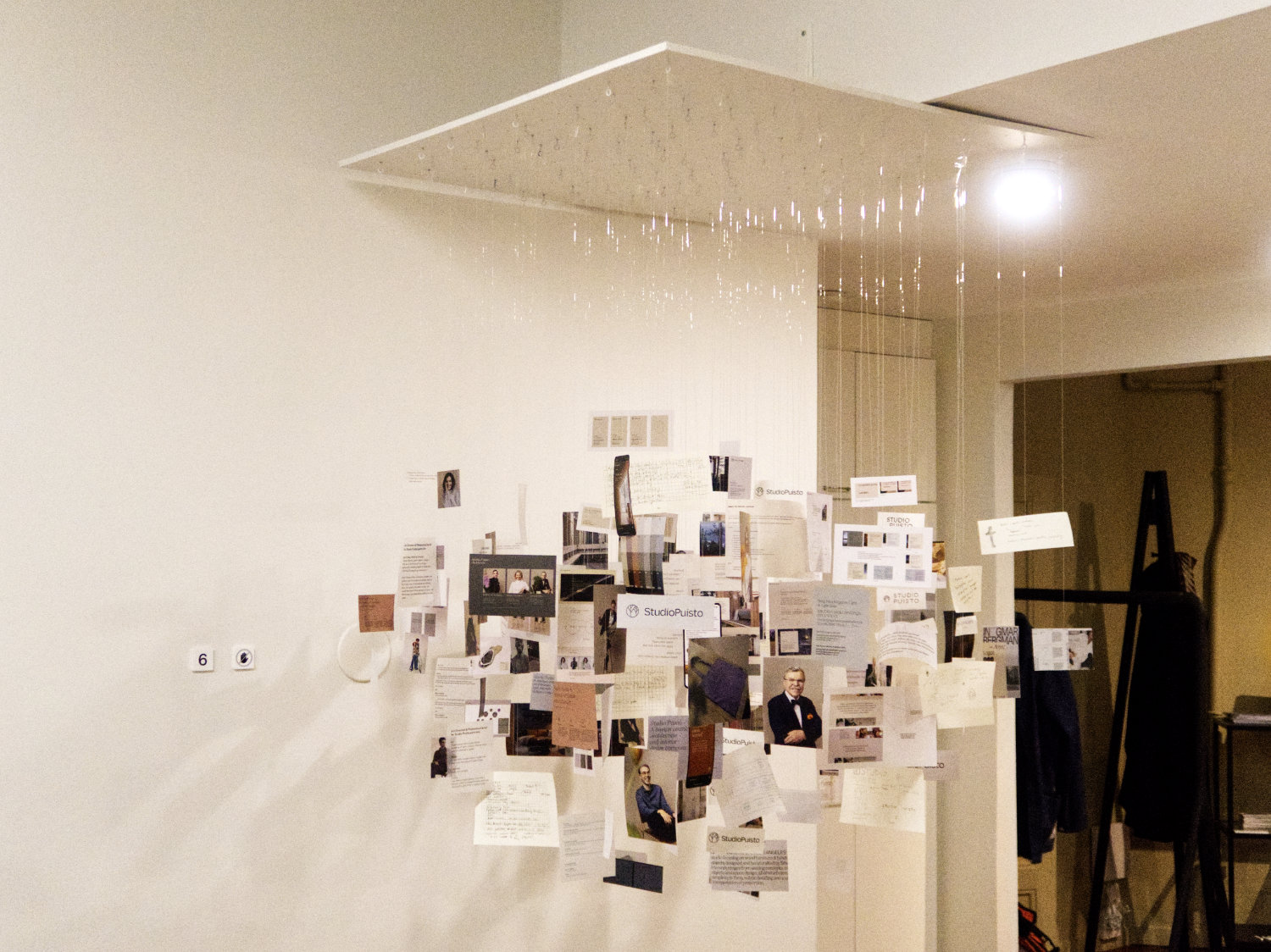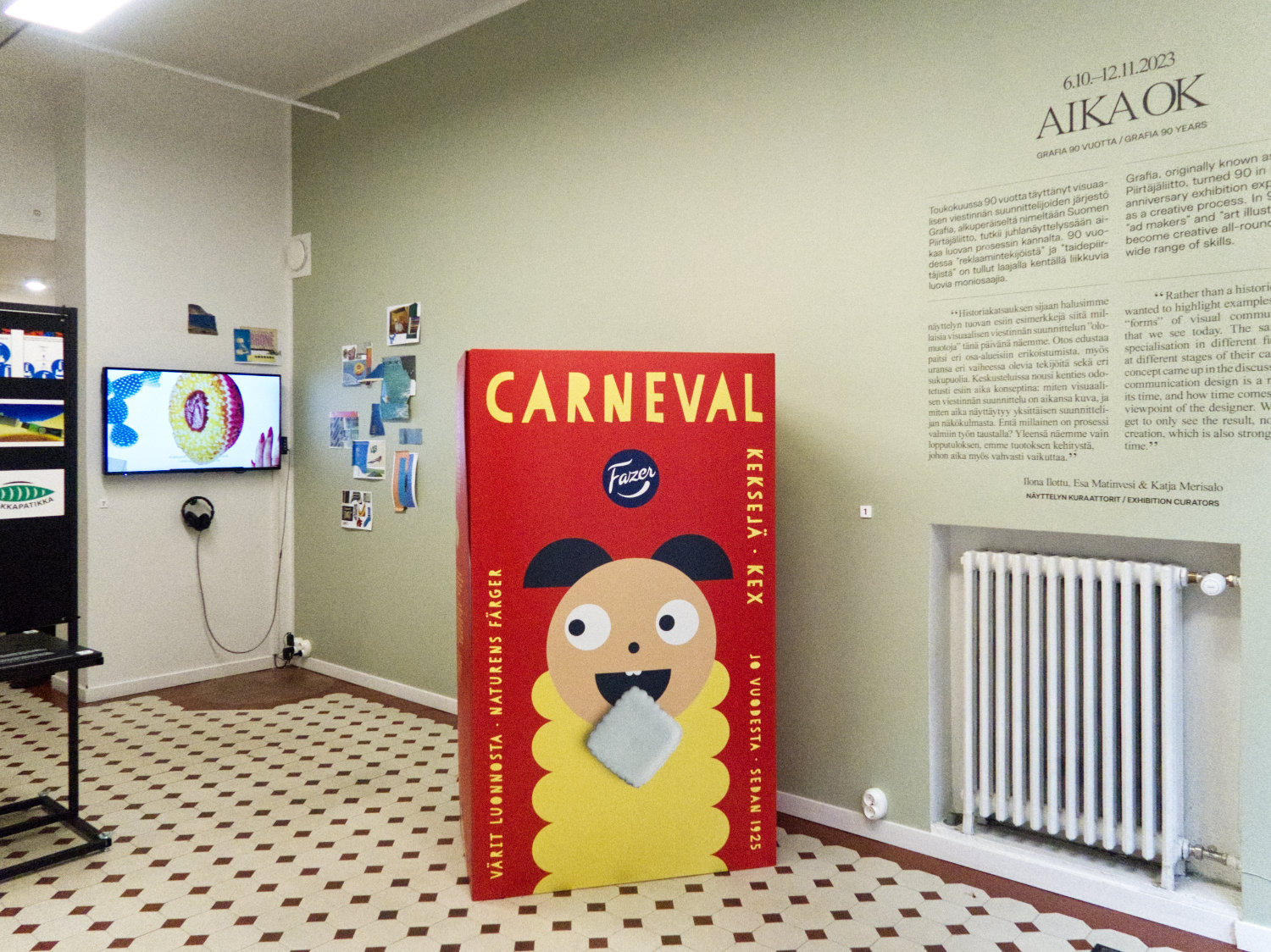 Exhibition and hanging plan, assisting with implementation of each exhibitors' concepts.
↑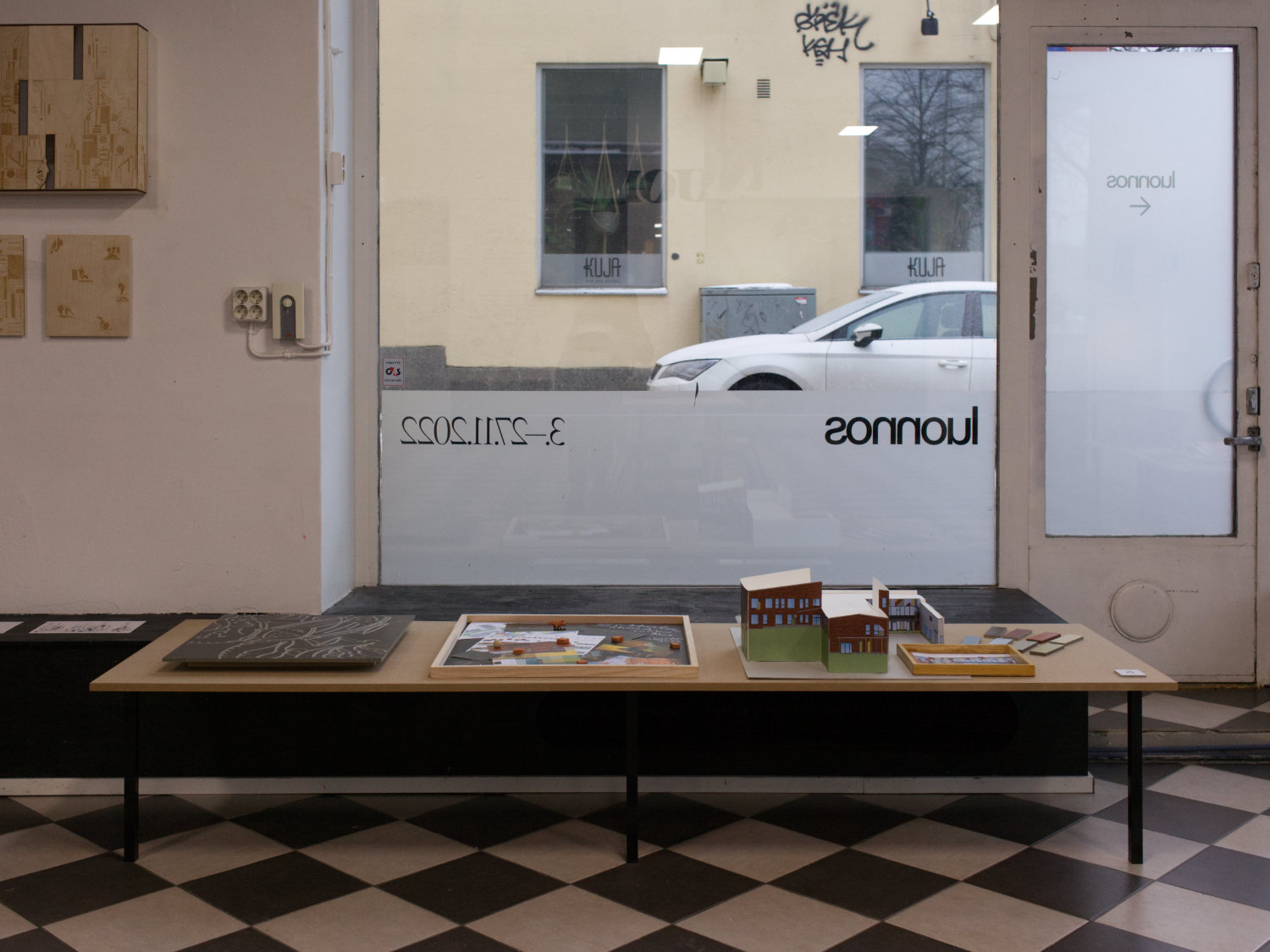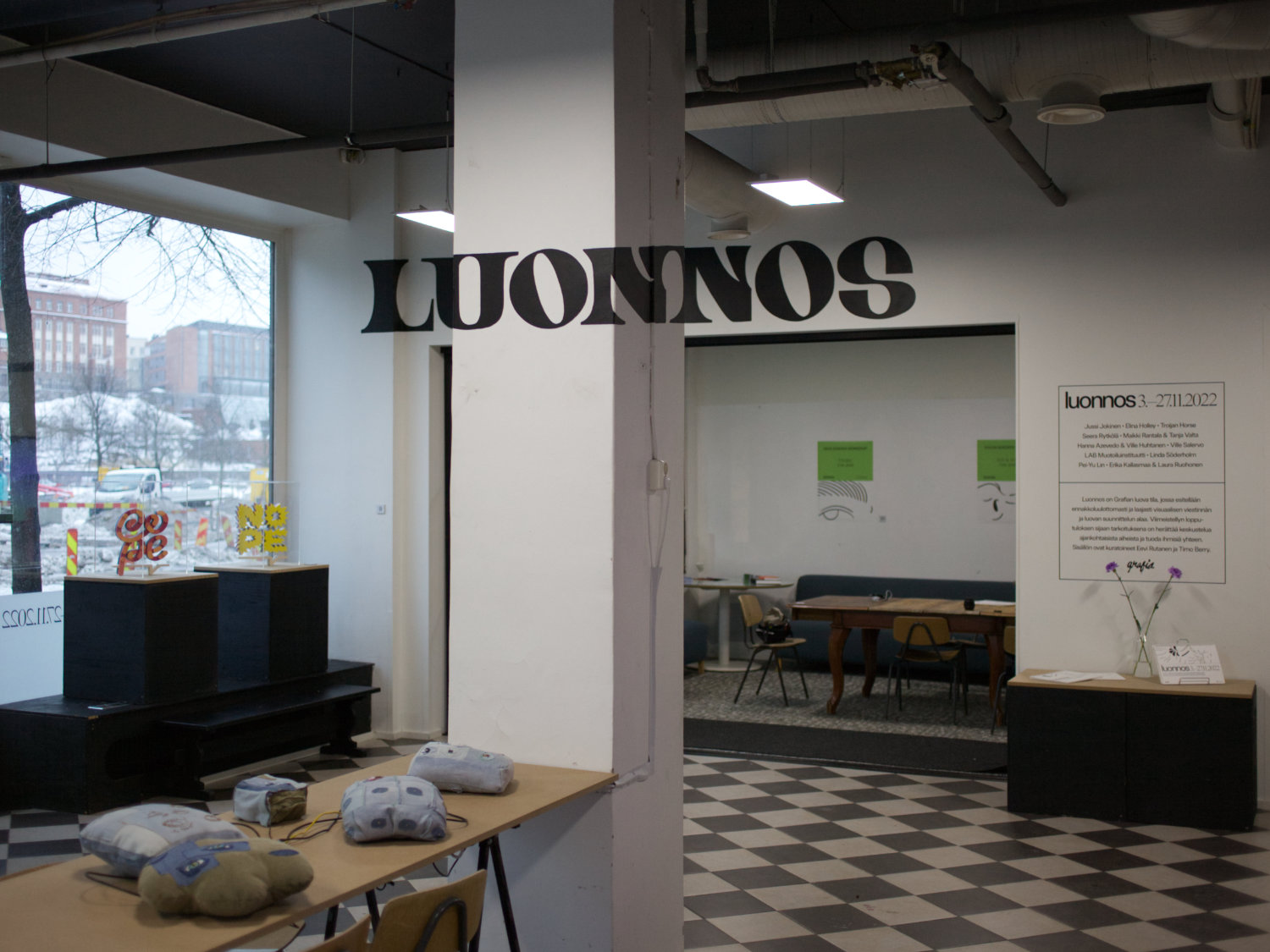 Luonnos, 2022 Exhibition presenting artistic work from Grafia members.
Graphic design by Tomi Leppänen
↑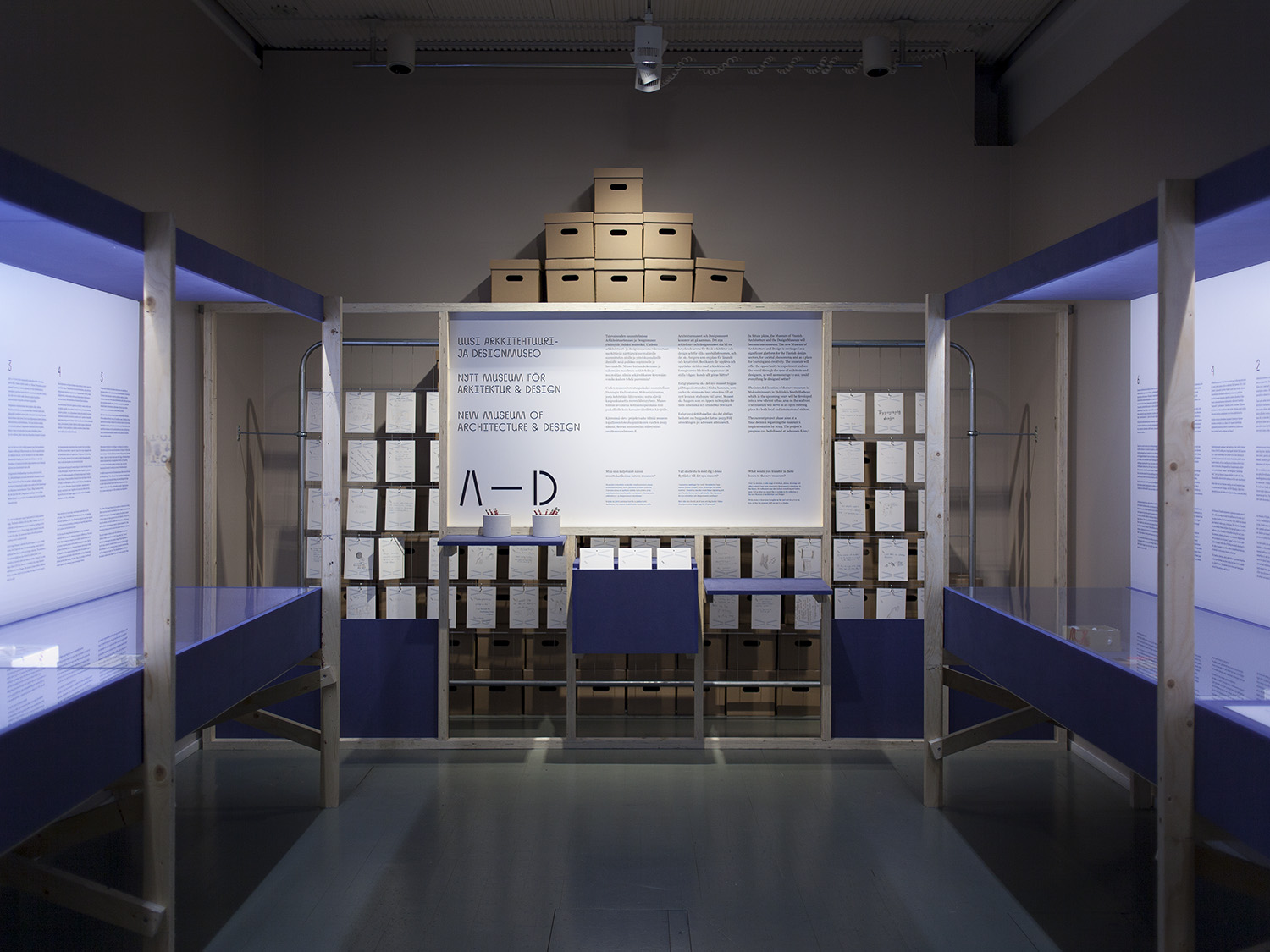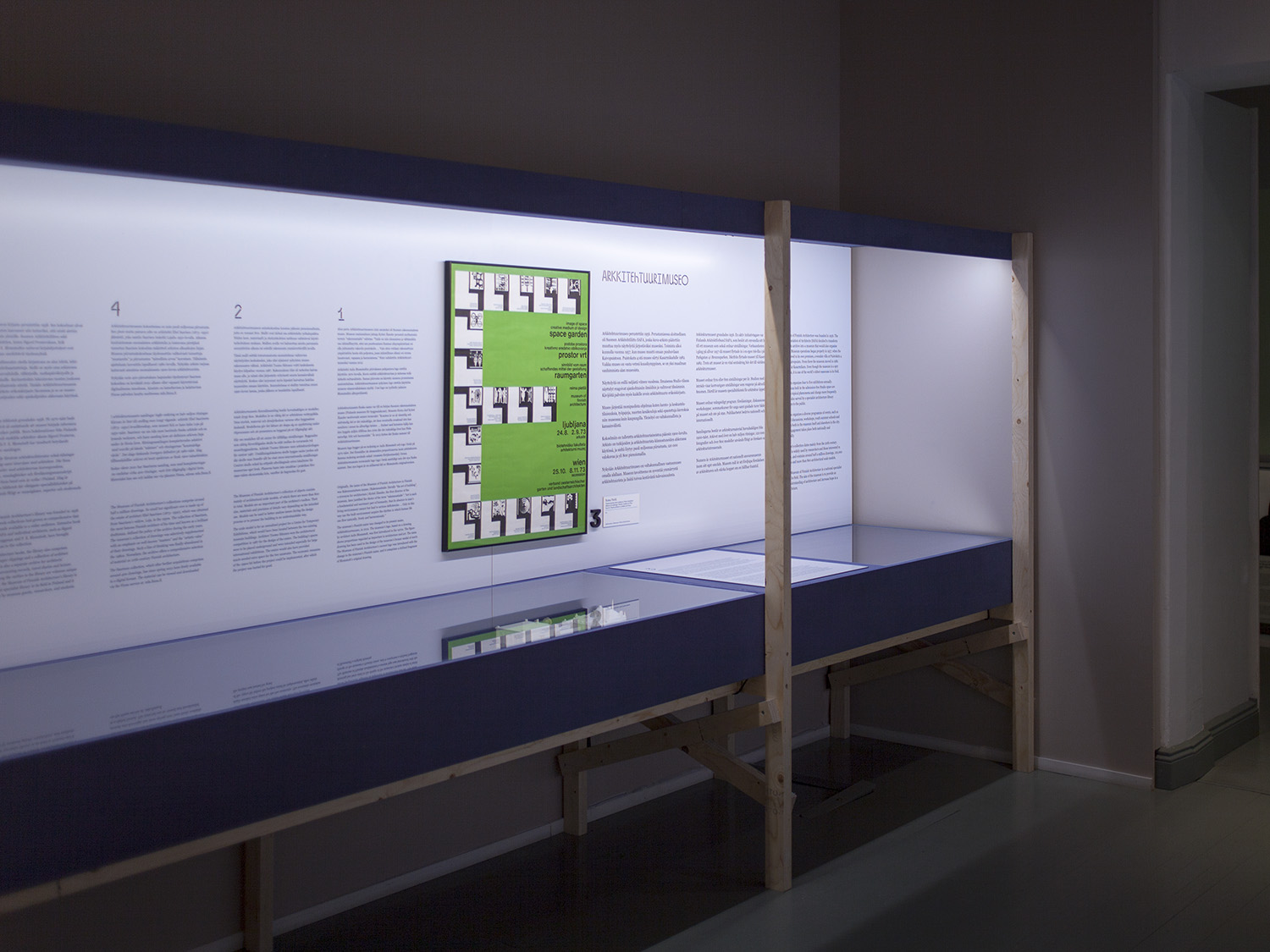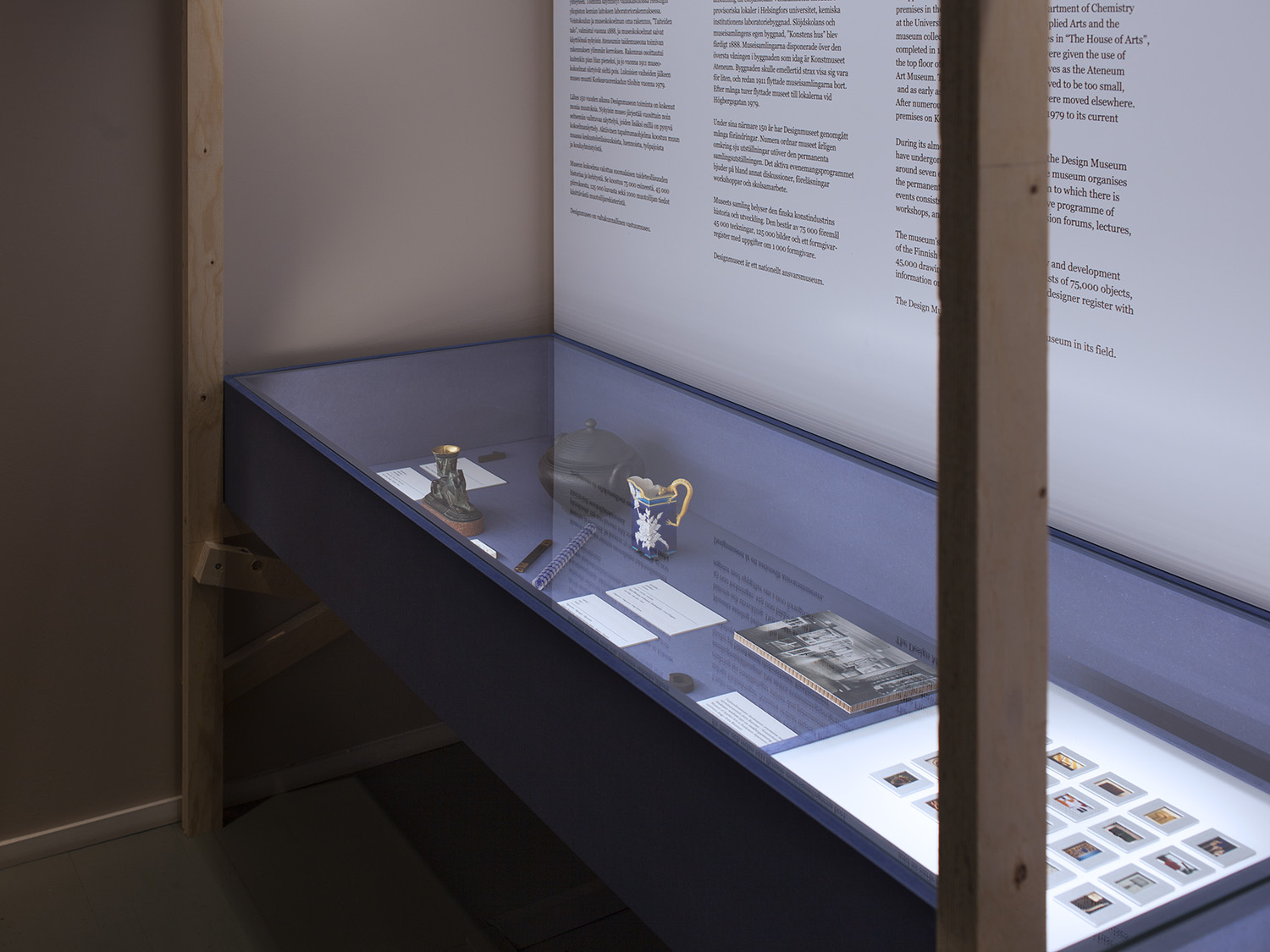 New Museum of Architecture & Design, 2021 Exhibition presenting snapshots from the history of both the Design Museum and the Museum of Finnish Architecture and the project for a new joint museum in Helsinki.
Graphic Design by Sanni Kariniemi.
↑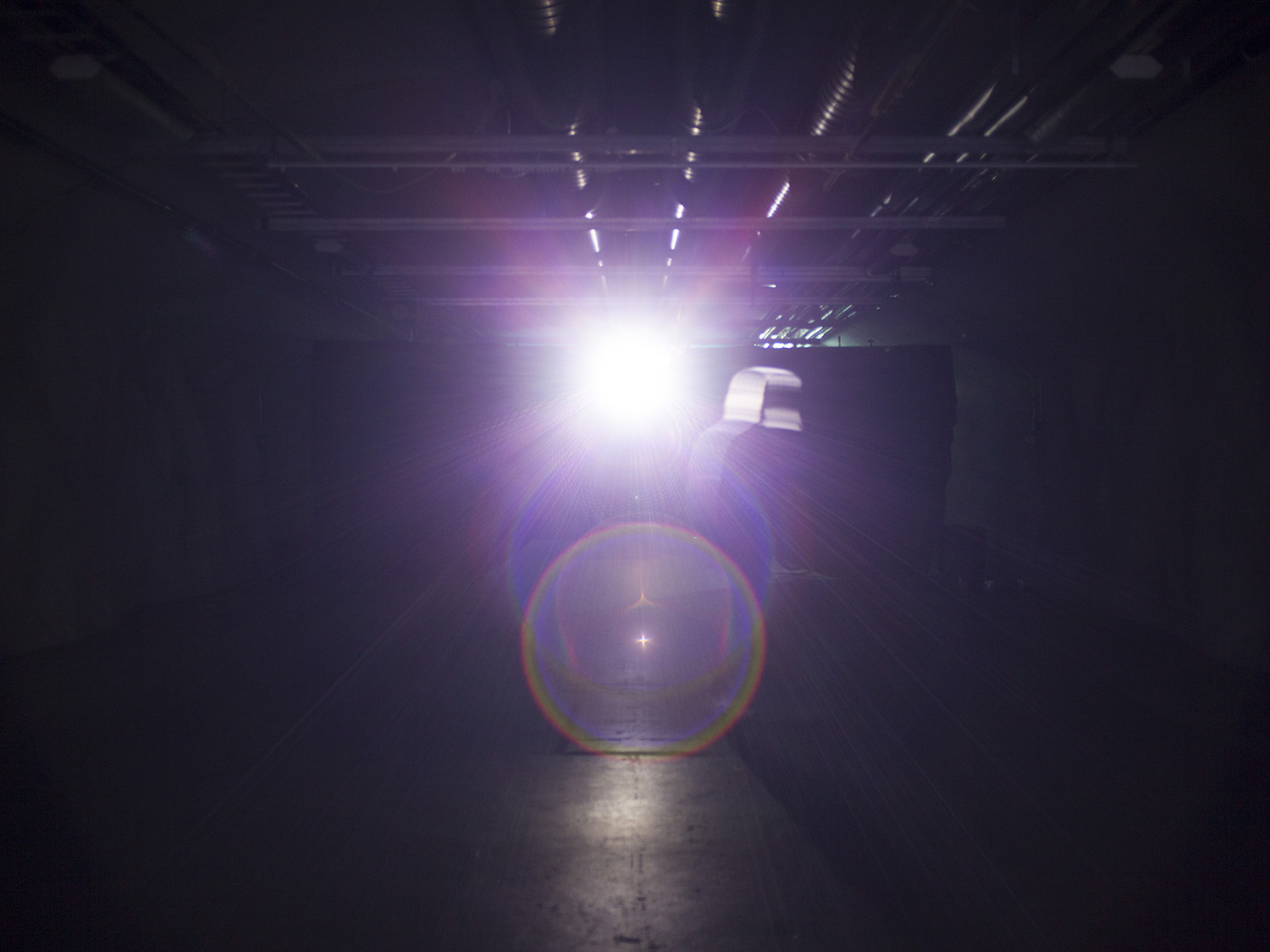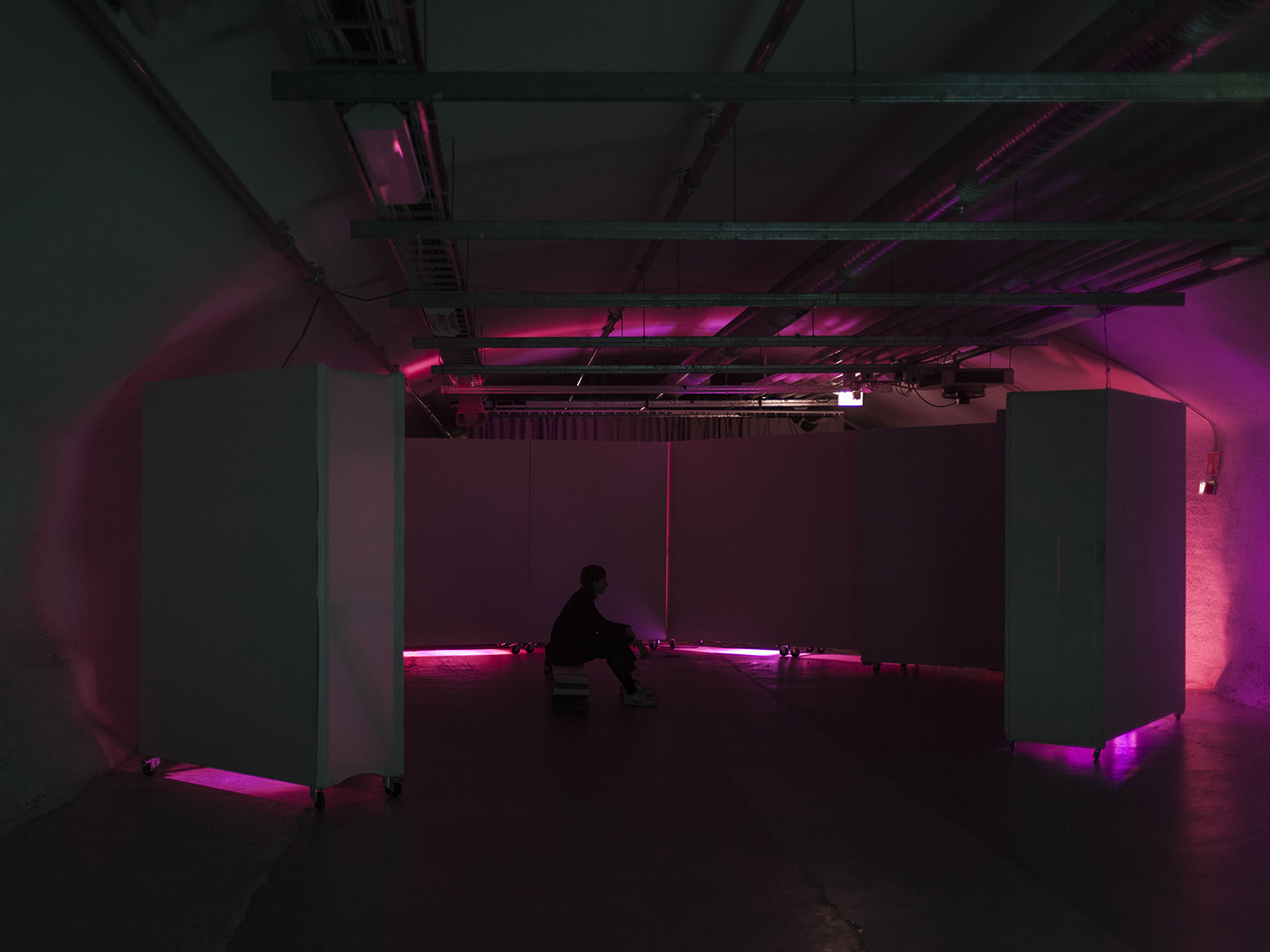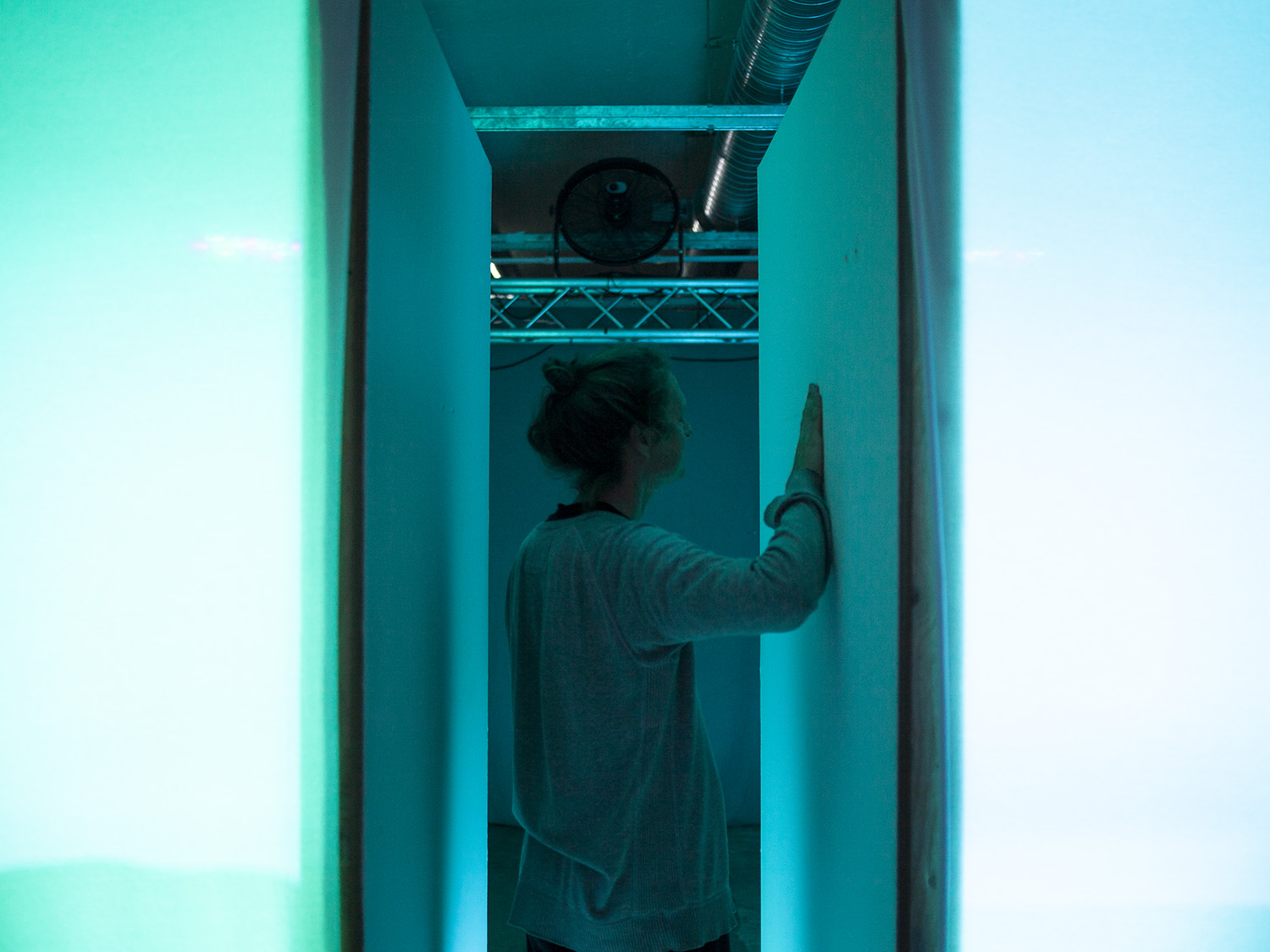 view, 2021 was a sensory-blurring installation that leads the visitor to the edges of their capability of hearing and back again. Starting with the full hearing range, descending underground, soundwaves start to escape towards other spectrums.
↑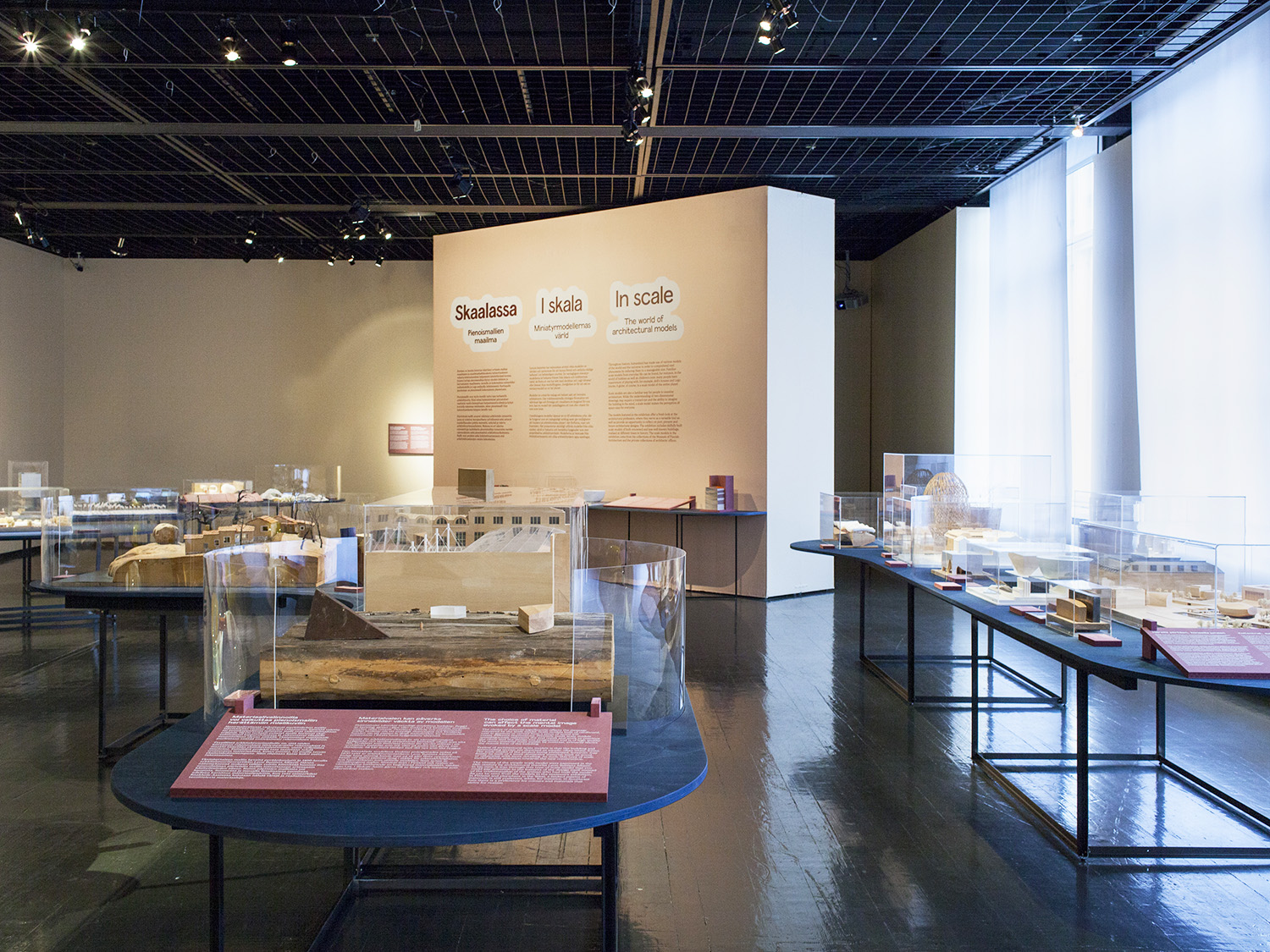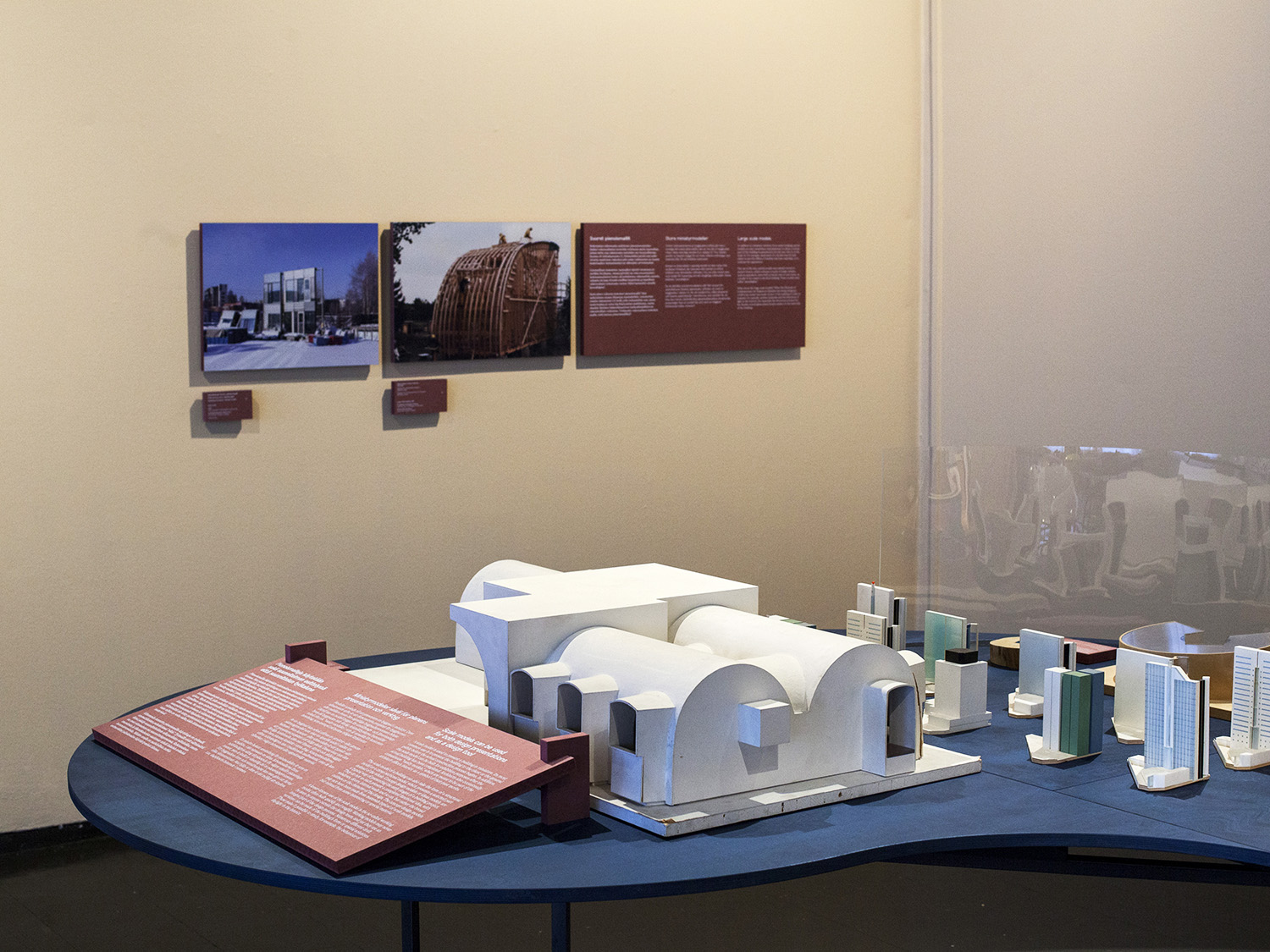 In Scale - The world of architectural models, 2021 featured skilfully built scale models of well-known architectural landmarks as well as of smaller architectural sites, built at different times. The scale models offer a glimpse into the work of architects and demonstrate their numerous uses. The scale models also stand as independent works, fascinating to study in their own right.
↑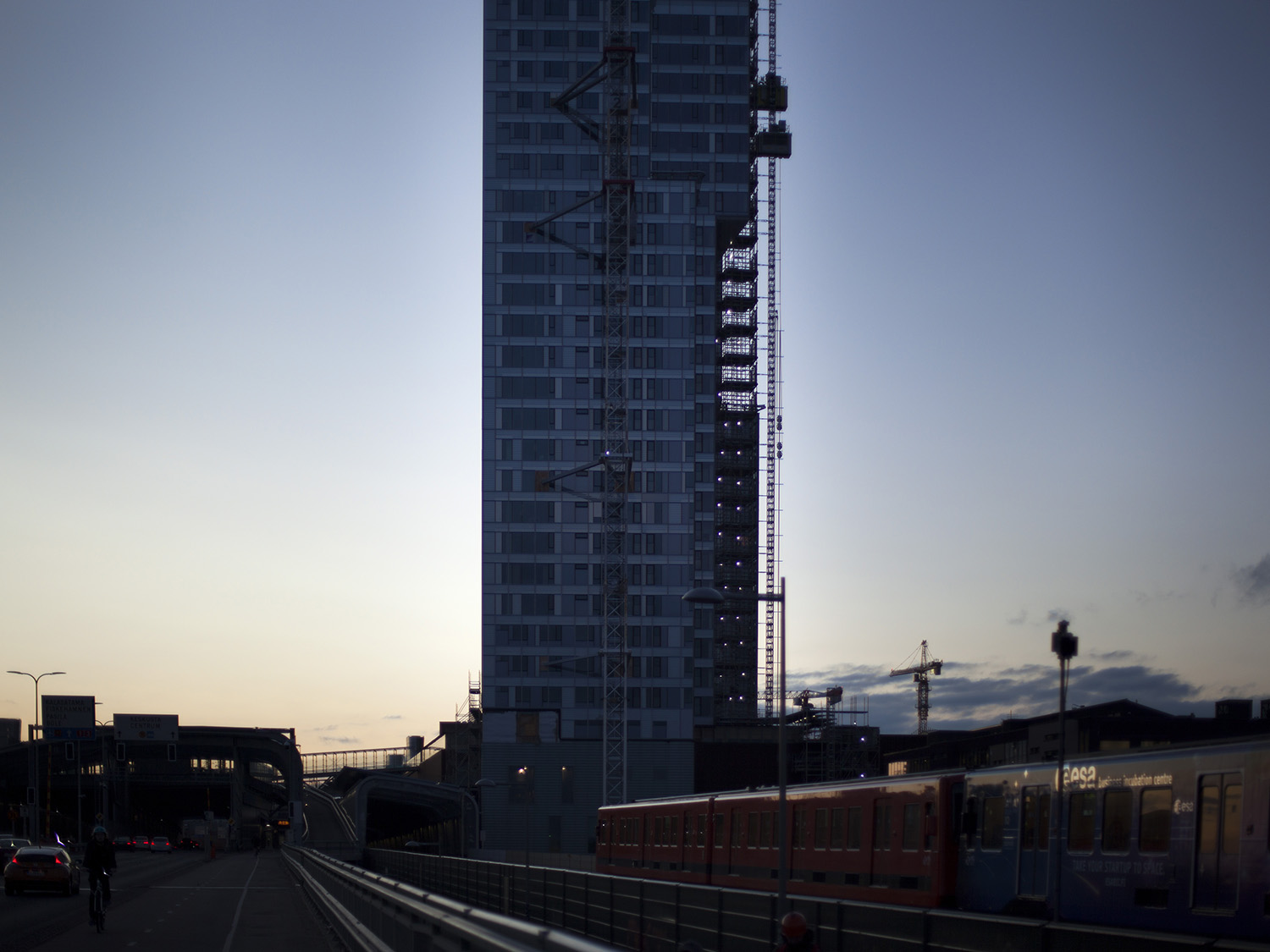 New Colossi, 2020 The Finnish Architectural Review asked me to consider two of Helsinki's newest megaprojects, the Redi and Tripla shopping centers and other such sites that could be considered new monuments in the city, in a photo essay.
↑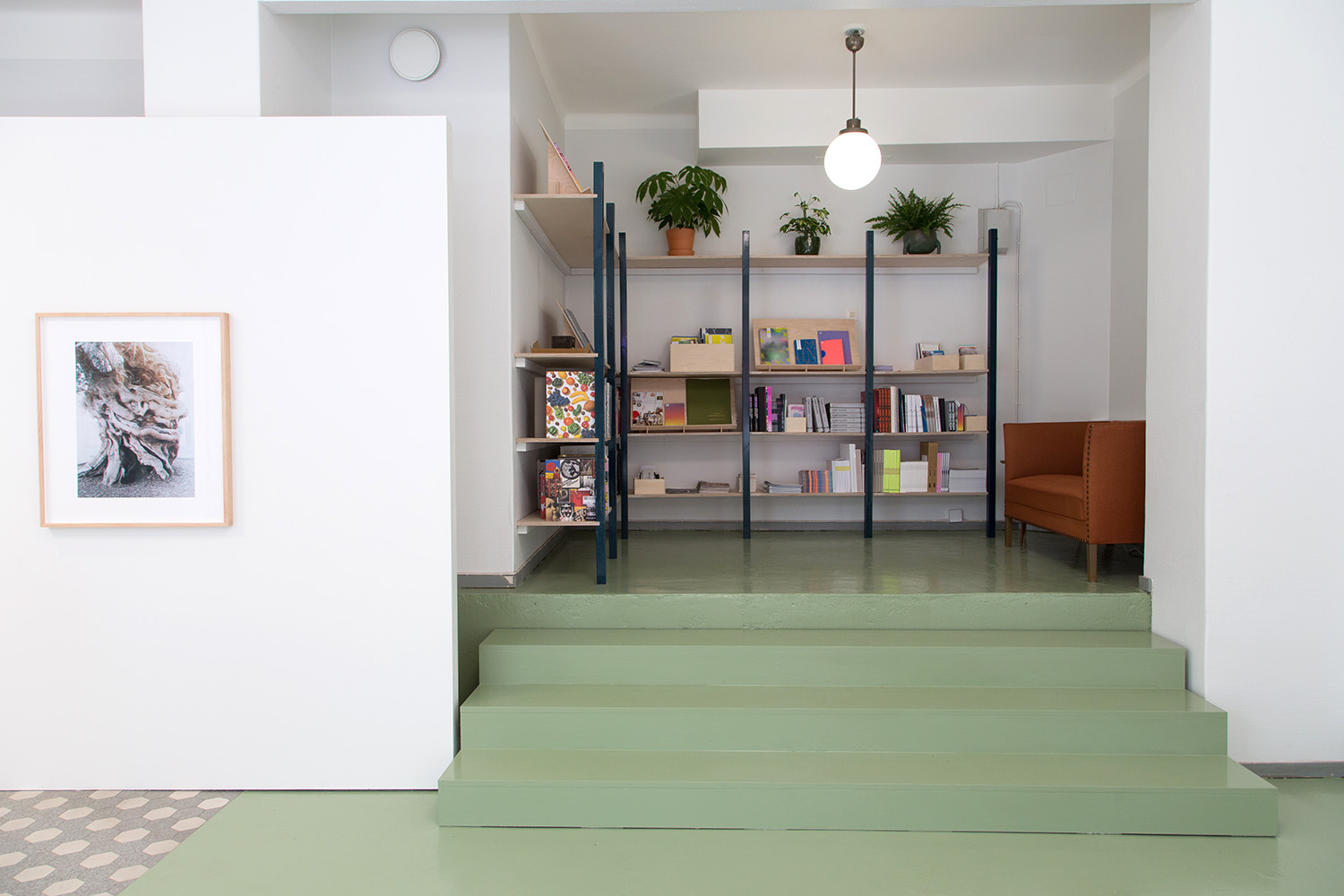 Kosminen gallery & bookshop, 2019 Interior design and construction work for Kosminen, an artist-run non profit art space that's been running since 2016. A new bookshelf was needed for Khaos bookshop and the gallery's photobook archive. A new staircase and exhibition wall were also built. The components were designed and precut/CNC-milled for quick and easy assembly by non-skilled labor (the gallerist and yours truly) with basic tools.
↑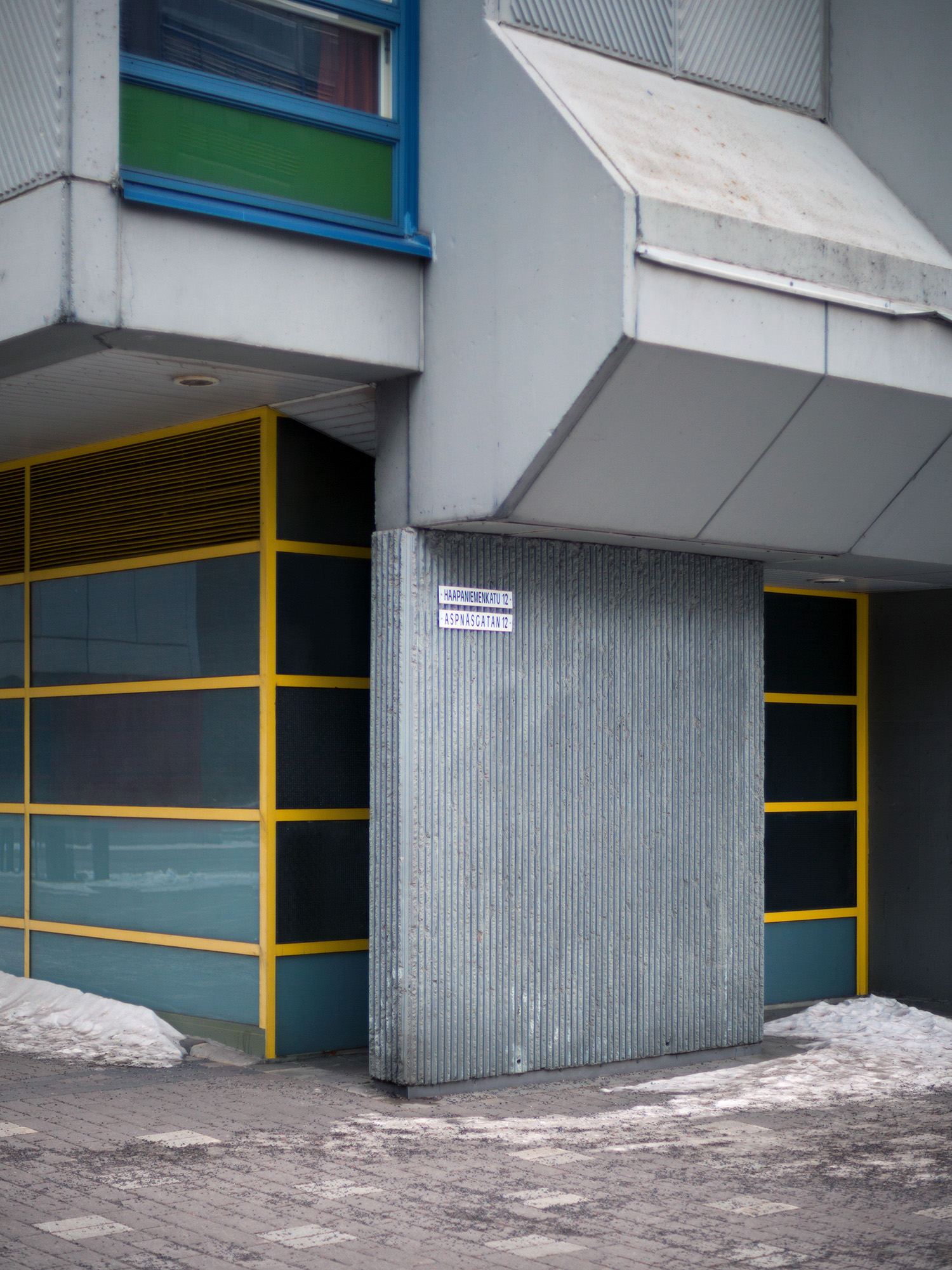 Merihaka signage, 2018 I was asked to take photos of the new signage system of the Merihaka neighbourhood in Helsinki. In contrast to other neighbourhoods in Helsinki which use a standard signage system, the street signs in Merihaka are a custom design by architect Tuomas Toivonen who also lives and operates a public sauna in the neighbourhood. An interview with Tuomas is coming up in the new issue of S'lim
↑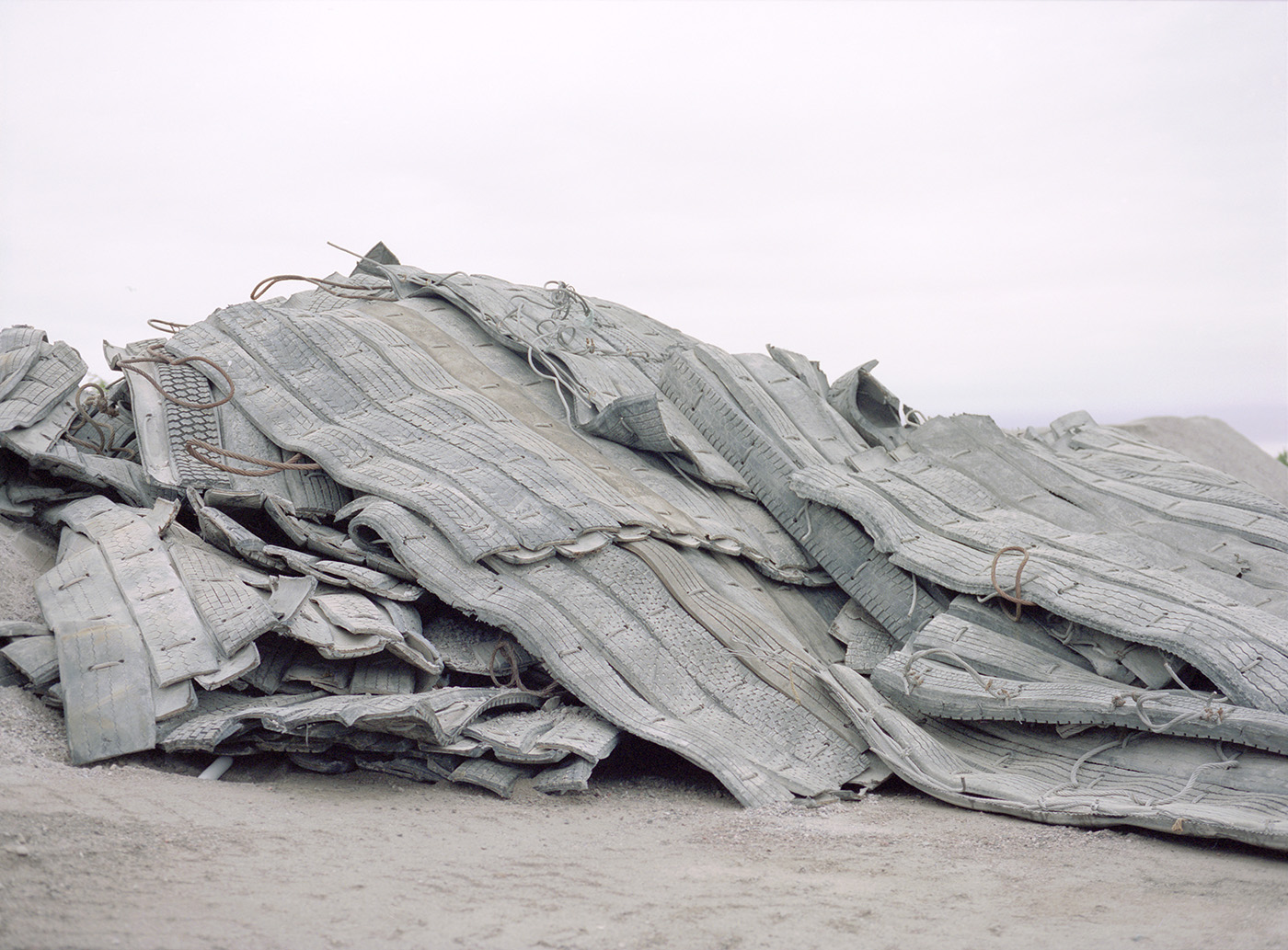 Liminal Material Culture, 2018 → A photography project documenting the old Helsinki harbor areas of Kalasatama, Verkkosaari and Kyläsaari in their liminal states while they await being turned into fresh new housing areas. Since the harbor closed down ten years ago, other things have moved in. Buildings have slowly been demolished or have burned down and new ones have been built. The area has served legal and illegal underground parties, a squatted social center, a community of fishers, an illegal sauna turned legal and on the other end the spectrum, the largest EDM festival in Finland.
↑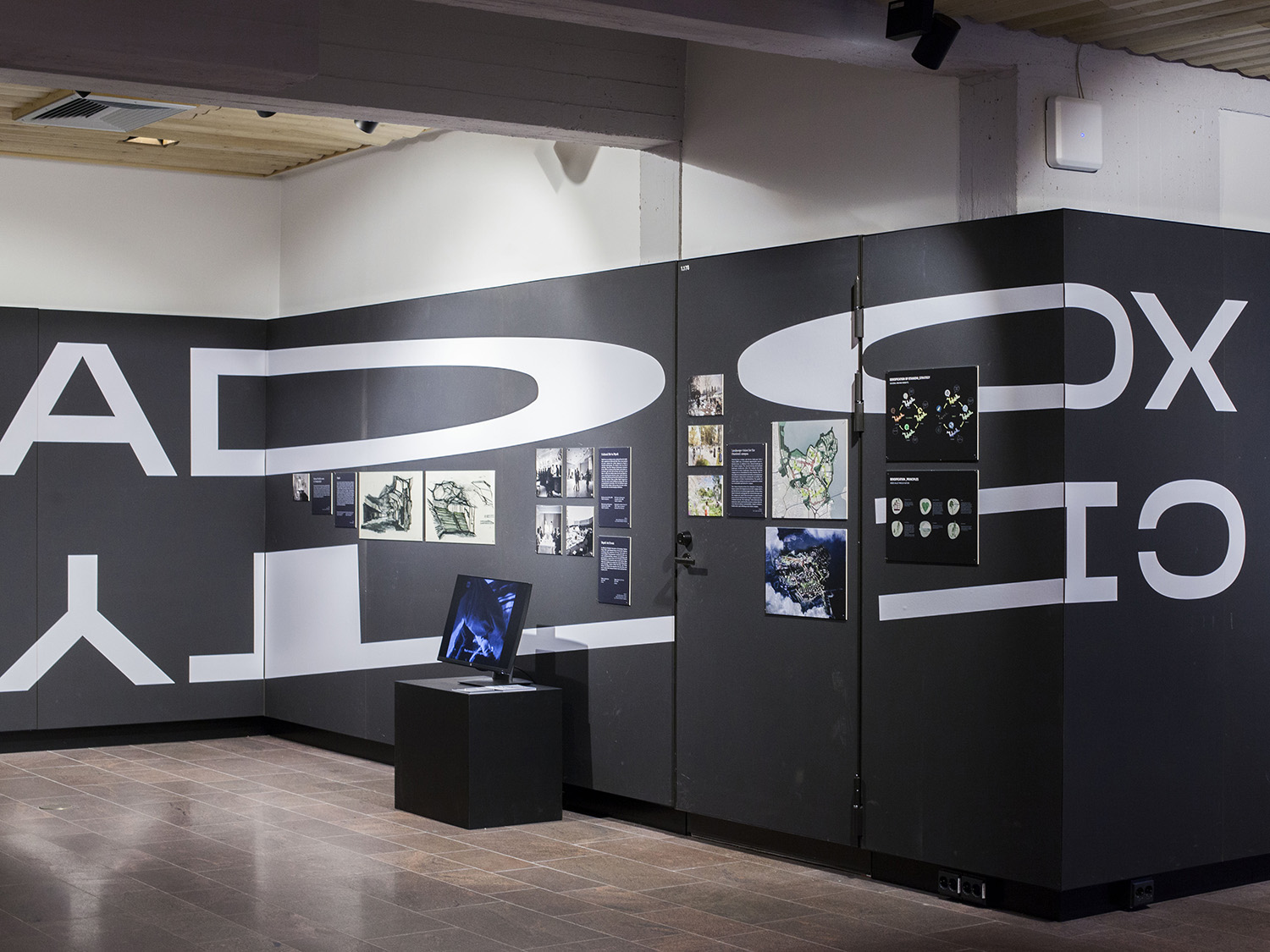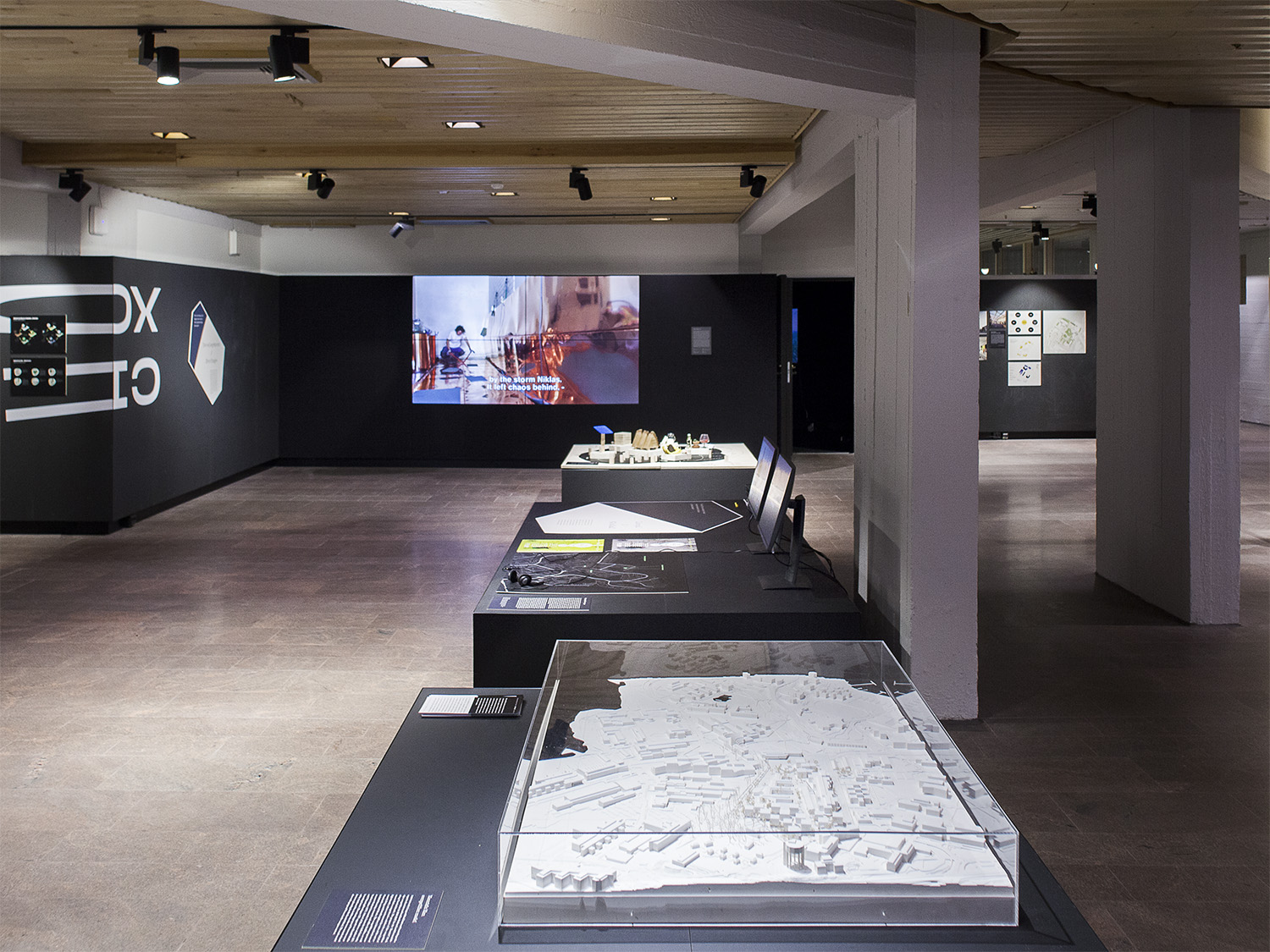 Paradox City, 2018 Exhibition about the paradoxical histories of the Otaniemi campus area
↑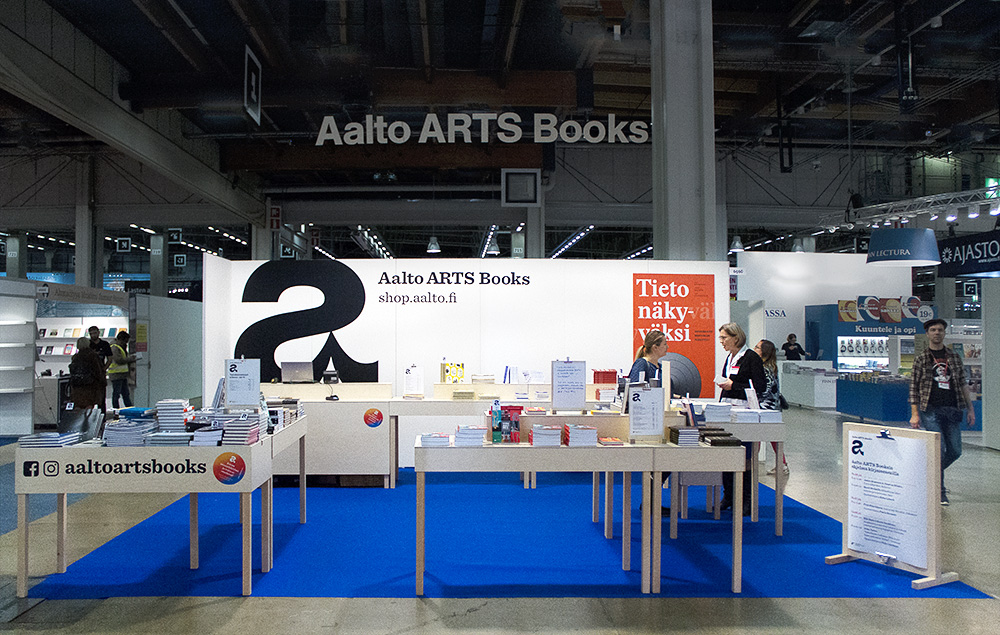 Book fair booth, 2017 Third project with Aalto ARTS Books publishing house. A simple new book fair booth with collapsible tables and some signage. Built by my brother Ville Auvinen.
↑
Book store, 2015 Second project for Aalto ARTS Books publishing house. A bookstore for a few years before moving into the new main building in the Aalto Campus.
Aalto ARTS Books uses graphic design students from Aalto University to design high quality books with great variance, so the goal of this store was to have as many covers as possible visible at a quick glance. The big letter A from the fair booth is used in the store. Chairs for the reading table were sourced from leftover furniture in the building to save money and resources.
↑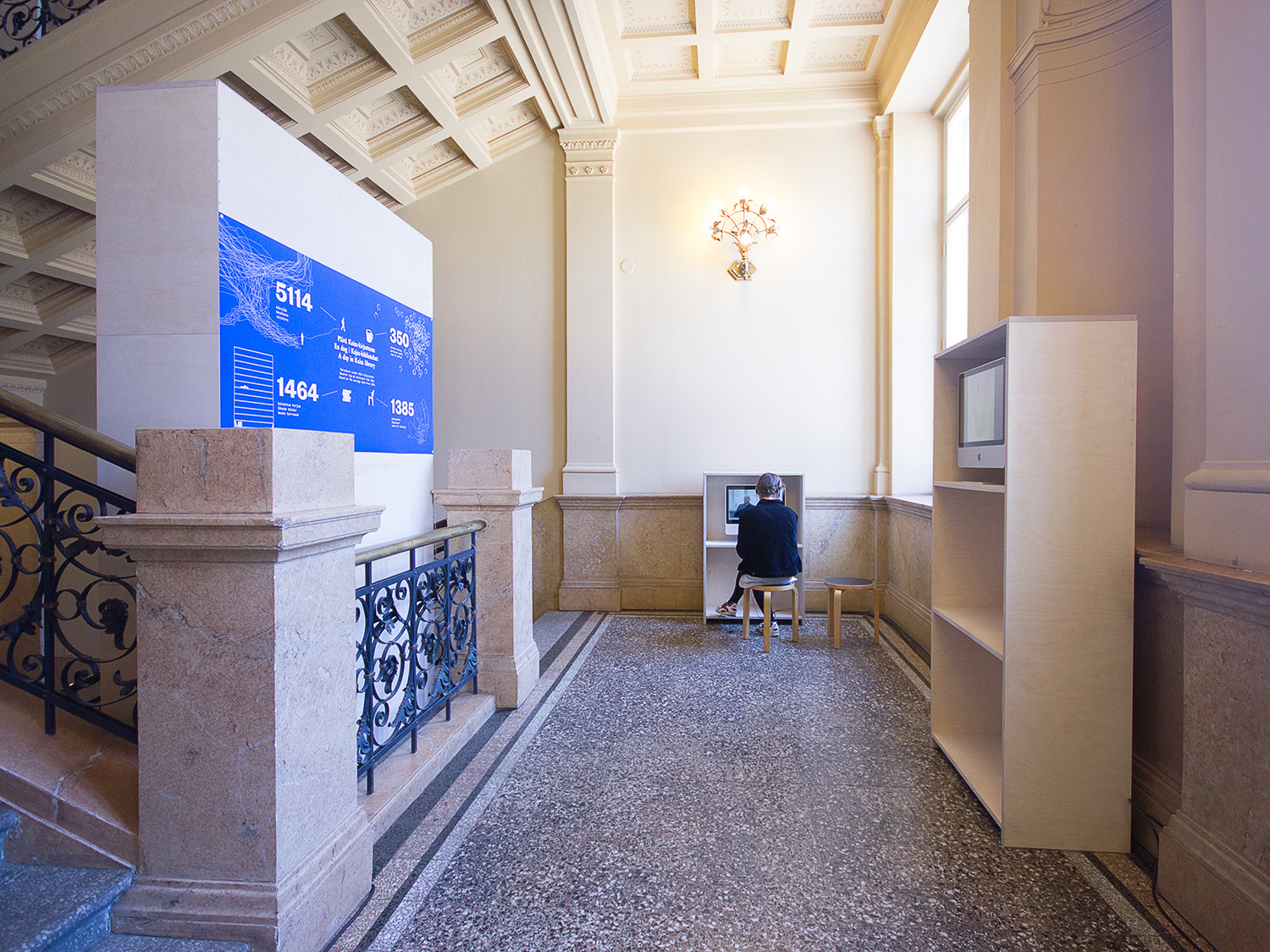 Kaisa Library in Use, 2015 A small exhibition for the staircase of the Museum of Finnish architecture.
A continuation of a course dealing with presenting architecture in the exhibition medium. We made an exhibition focused on the user experience of the Kaisa library (by Anttinen Oiva Architects) that makes the building what it is. The exhibition consisted of five screens running five different time lapse movies from around the building, one screen showing an interview with the architects, and one screen showing user generated content from Instagram.
In collaboration with Marja Rautaharju, graphic design by Pauliina Nykänen.
The main video work of this exhibition was exhibited in the Finnish Pavilion at the 2018 Venice Biennale
↑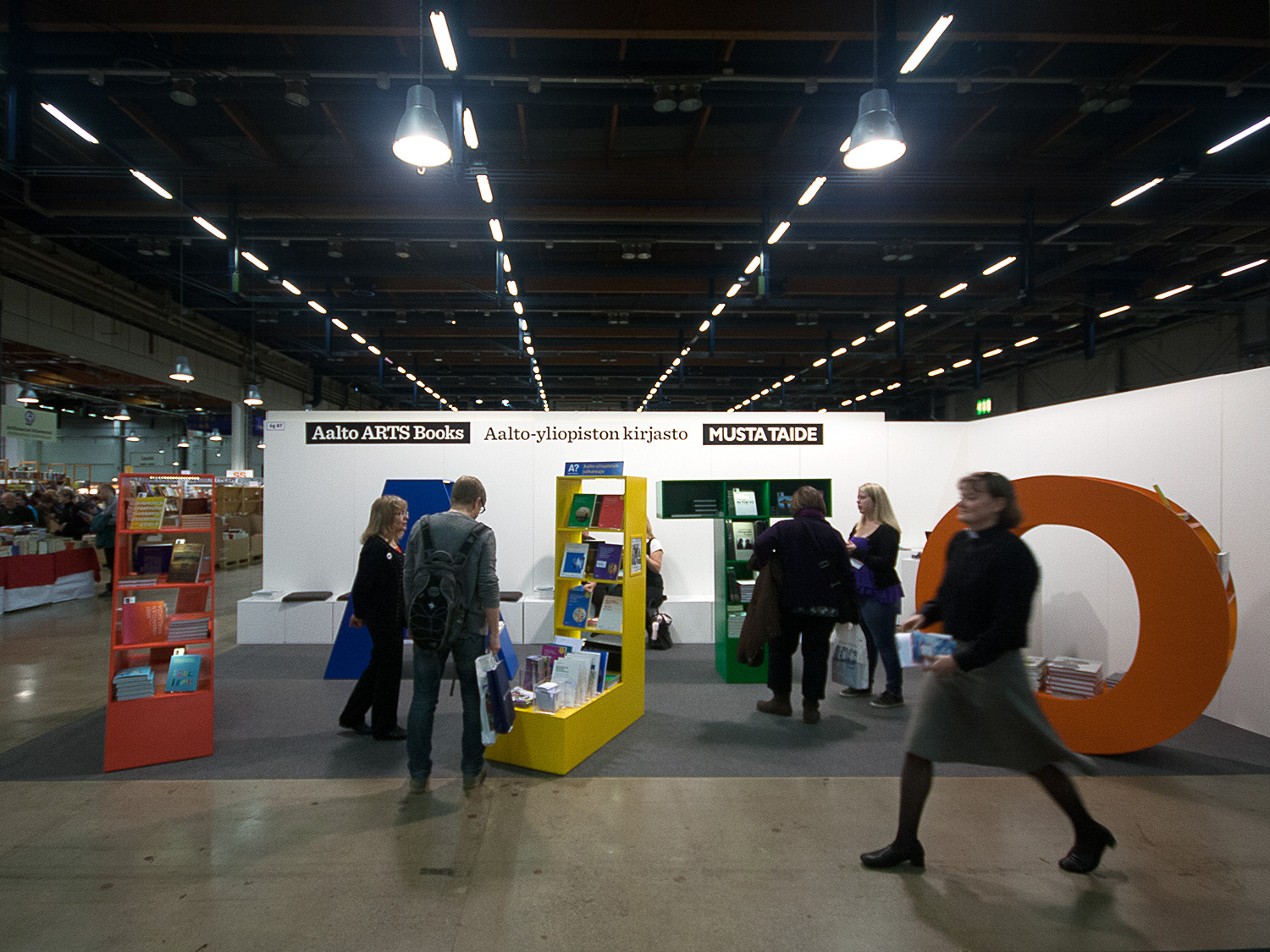 Book fair booth, 2012 A student competition in my second year lead to me designing a new fair booth for Aalto University's own publishing house, Aalto ARTS Books. The design is simple, even naivistic. Five letter-shaped bookshelves spell out "AALTO" in the official Aalto font and color scheme. On the side there are benches for reading which also act as storage for extra inventory. The benches can be stacked on top of each other to make a display table, and the shelves are on wheels so that a different configuration is possible every year or even every day.
↑